Matters are the central location for you to track all activity related to a case, including tasks, documents, and invoices. Once a matter has been created, you can assign it to a specific client.
Creating a Matter
There are several options for how to create a new Matter:
1. Matters Tab.
Go to the Matters tab (1) and click on the add symbol (2).

2. Quick Add button.
You can also create a new Matter by using the Quick add button. This button is always accessible on the top right corner of your screen, no matter where you are in Amberlo. More about the Quick Add button read here.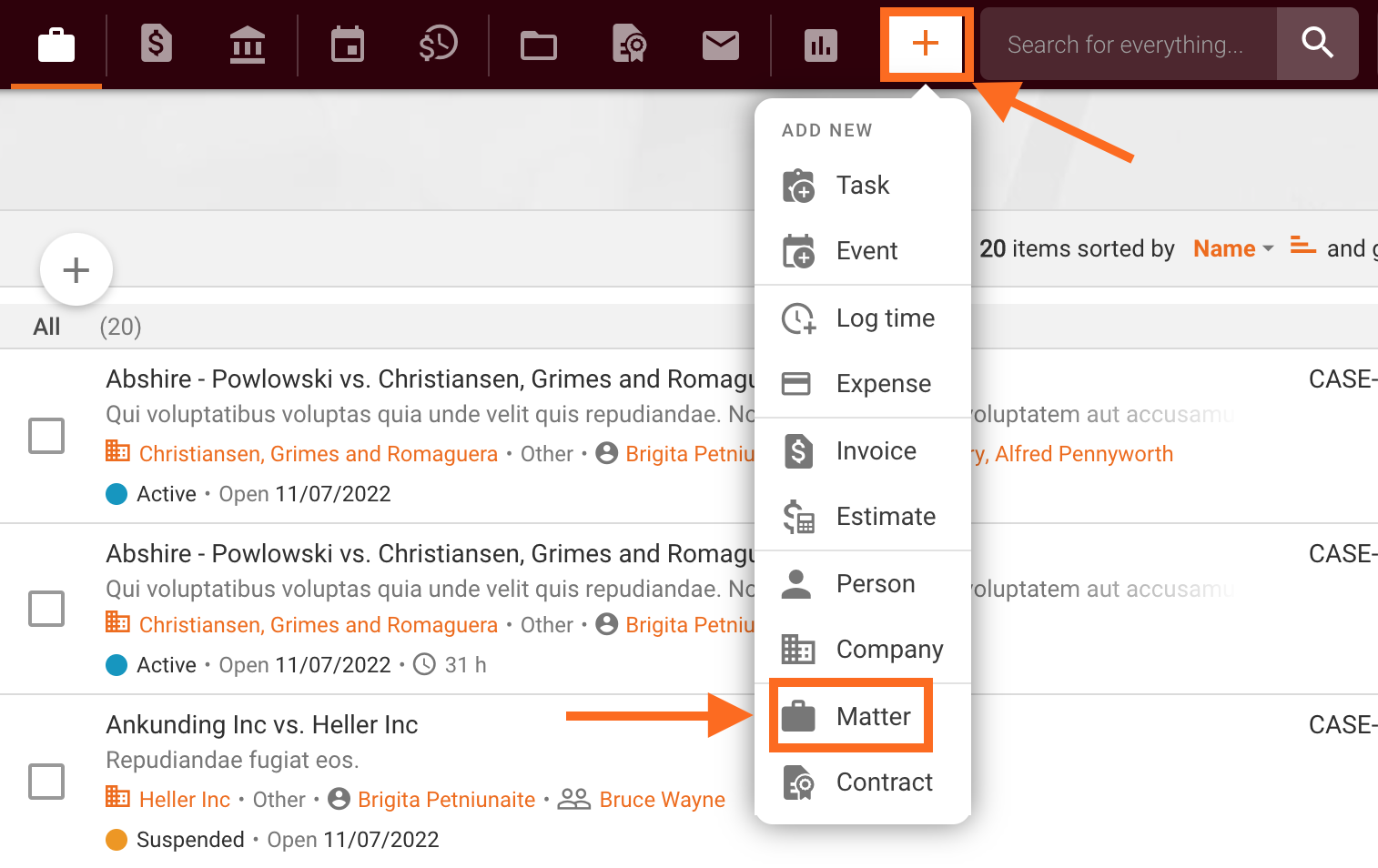 Amberlo will then display the New matter lightbox. Enter the Matter information and click Save.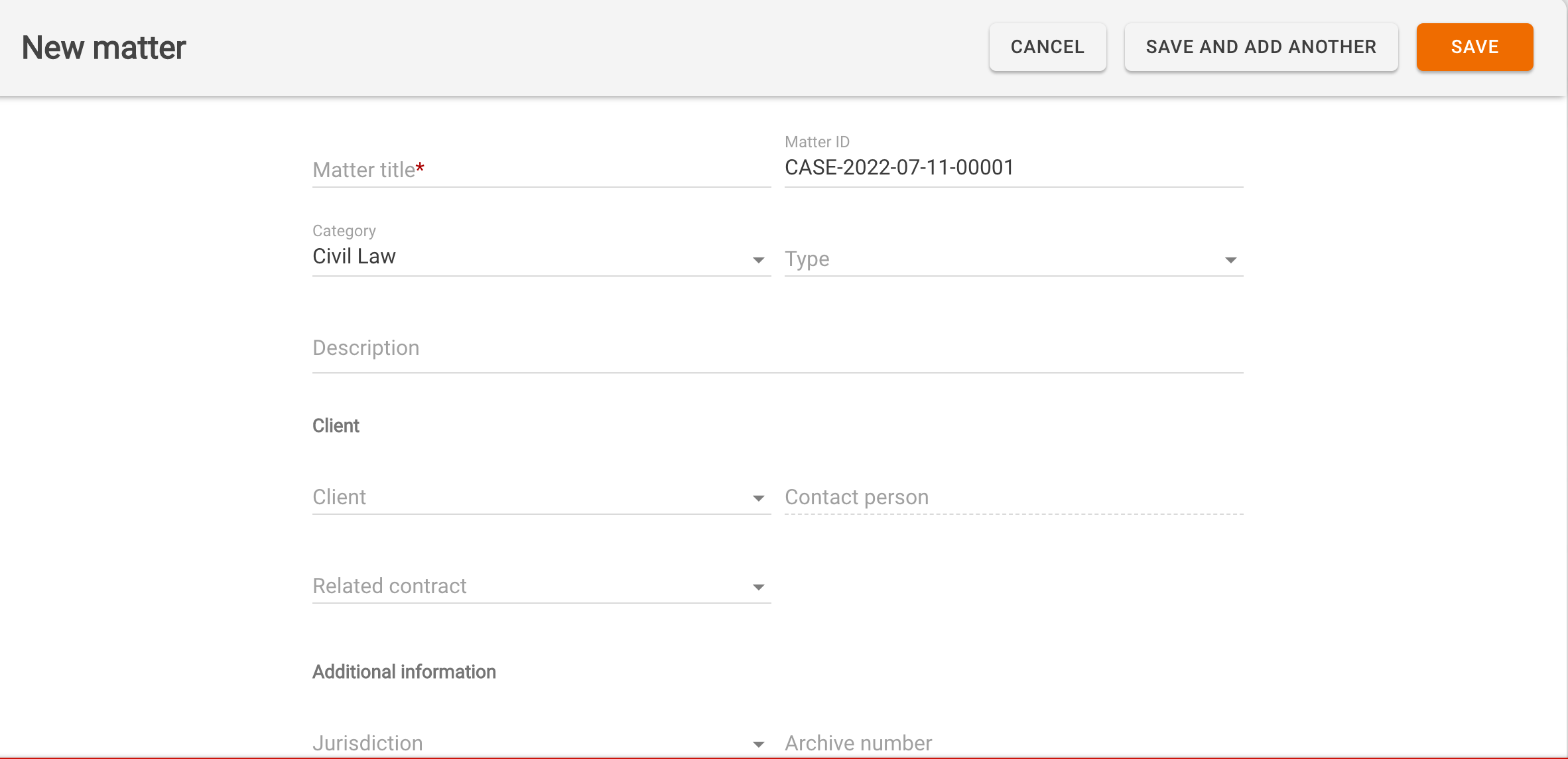 Custom Fields
You can add Custom Fields to the Matter. It allows you to add any type of information you need to your Matter if we missed something.
For more information about Custom Fields, see here.

Note: Fields marked with an asterisk (*) are required. All other fields are optional.