You can quickly access Notifications at any time you use Amberlo. Simply click the Notifications button on the top bar menu:
A Notification list will be displayed. If you want to see all Notifications click the button All Notifications: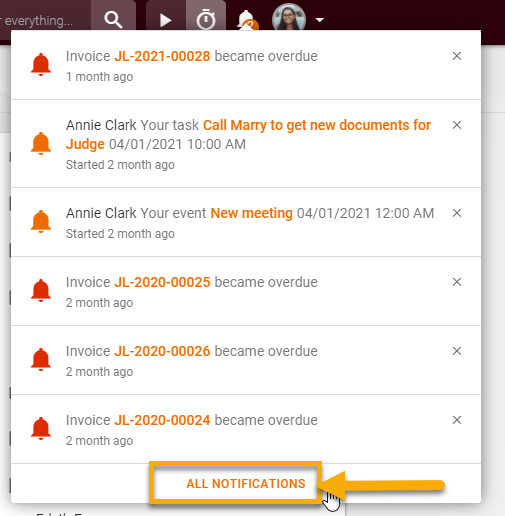 On the Notification page you will be able to see all your Notifications (1) and access Notifications Settings by pressing the Settings button (2):

We hope this will help you to start using it smoothly. If you have any questions or feedback, please feel free to contact us via support@amberlo.io. We are always happy to hear from you!