If you're having trouble logging in or with your password, please try these troubleshooting tips:
Ensure the correct email address is being used. Note that this must be exactly the same email address, including any punctuation, e.g. name.surname@gmail.com vs namesurname@gmail.com;
Ensure the correct URL is being accessed: https://app.amberlo.io/
If you are the Amberlo account owner, consider whether the account may have become suspended as a result of an error with your payment;
If you are a firm user, confirm with your account administrator that you are properly enabled;
Additional Information:
Reset My Password
You can change your password for security reasons or reset it if you forget it. To reset a password, just click here . We will send you an email, and all you need to do is click on the "Forgotten password" link.
Please note the following password restrictions:
Must contain at least 6 characters.
Cannot solely contain sequences or repeated characters (i.e., 12345678, 222222, abcdefg, or adjacent key placement (qwerty)).

Cannot be common phrases like: "password", "password123", "admin", "administrator" etc.


Common Issues Logging Into Your Account
Browser issue: If you are having trouble accessing your Amberlo account on the web, we suggest you try a few of the common browser troubleshooting options below:
Try using an incognito window to login into your Amberlo account
Next, try logging in from a different browser, such as Chrome, Firefox, or Safari
Also, be sure to click on 'Clear Browsing Data' and check if you have any Extensions added to your browser that may limit your ability to use Amberlo
Lastly, try someone else's computer if you have the ability to do so
Locked out: If you are locked out with the error message "Too many failed login attempts in a short period of time, try again later", please wait 5 minutes and then refresh your page to try again.
Please click here to go to Amberlo login page or copy & paste the following link into your web browser: https://app.amberlo.io/login/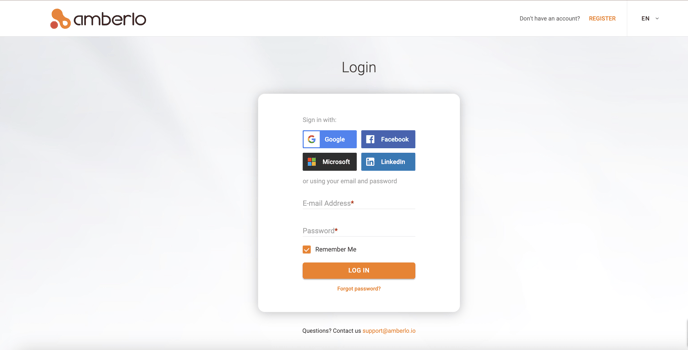 Create a Free 7-day Trial
Get a free 7-Day Trial of Amberlo here: https://app.amberlo.io/account/register
or go to our website www.amberlo.io and press the button 'Sign Up For Free':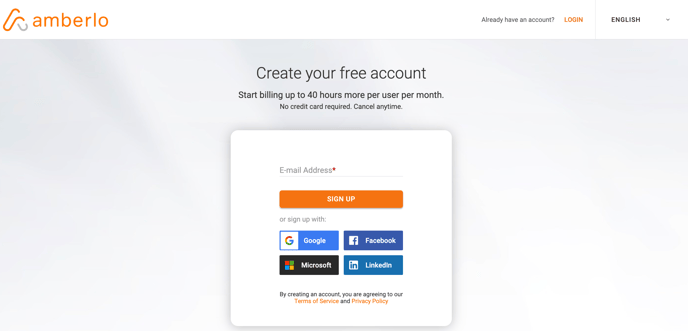 If you are still encountering issues, please get in touch with our Support Team: support@amberlo.io or call us at +353 1 513 7801.
We hope this will help you to start using it smoothly. If you have any questions or feedback, please contact us via support@amberlo.io. We are always happy to hear from you!