You can connect your Social Network Accounts to make connecting to the Amberlo system especially convenient:
Go to the General Amberlo Settings and click Profile in the left-hand menu.
Click the tab ACCOUNTS.
Click the button Connect next to the selected social network and continue with the steps suggested by the system:

After linking your social network account, you can see your email address and connecting date. You can disconnect at any time by clicking the Disconnect button: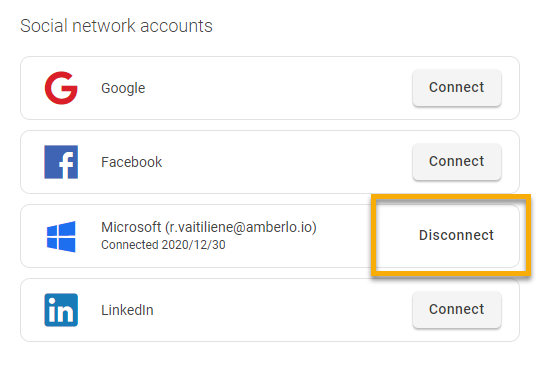 For more information about your Profile Settings click here.
We hope this will help you to start using it smoothly. If you have any questions or feedback, please feel free to contact us via support@amberlo.io. We are always happy to hear from you!