Oftentimes, law firm cases have many related contacts that need to be added on a rolling basis and searchable within the system. From now on, Amberlo easily does that - you can add all related contacts, include all the necessary information, and view the relationship in the client card's main information.
1. Open Person card and click + button next to Employees / Related contacts: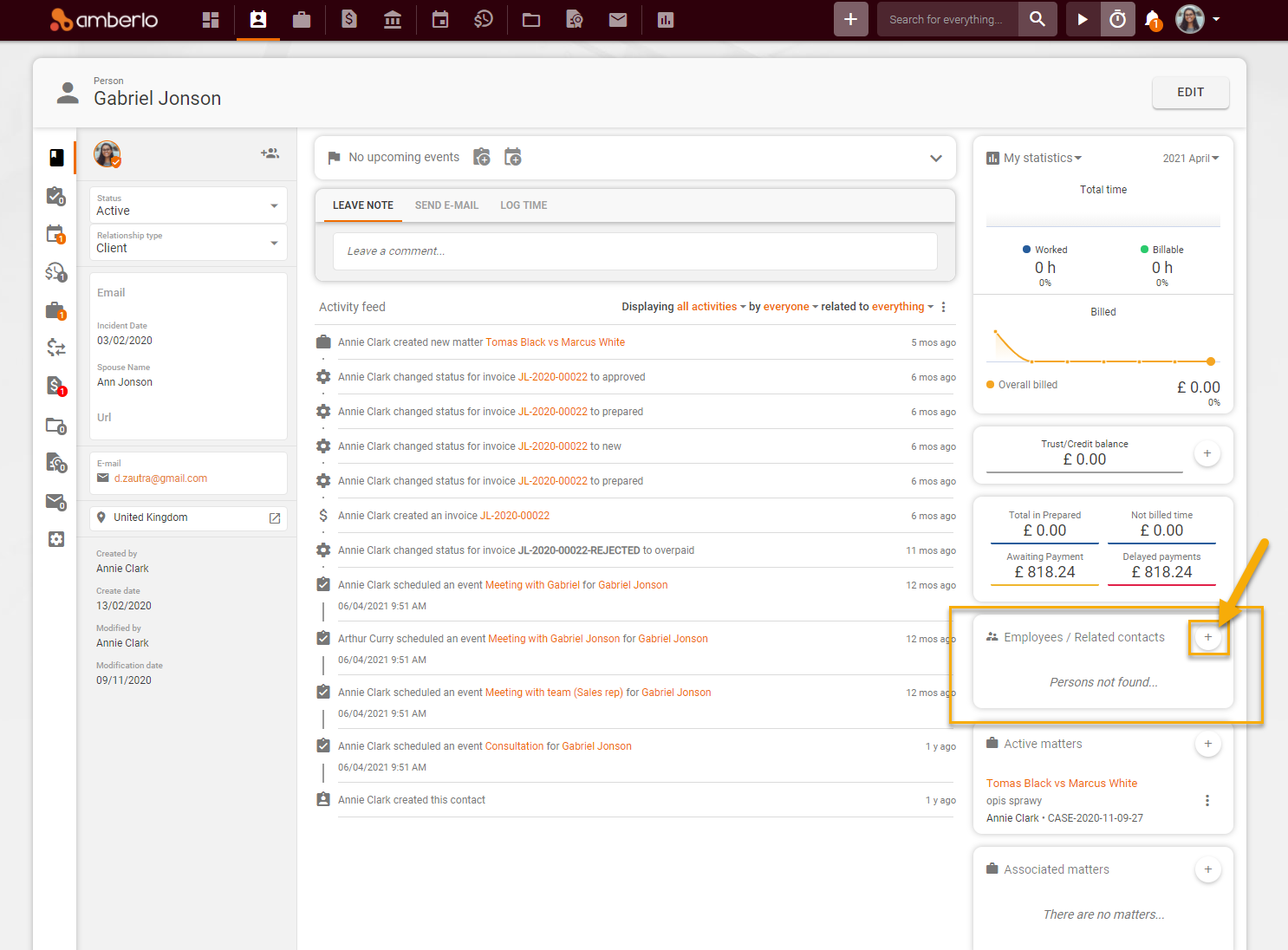 2. Select Related Contacts (1) and click the button Ok (2):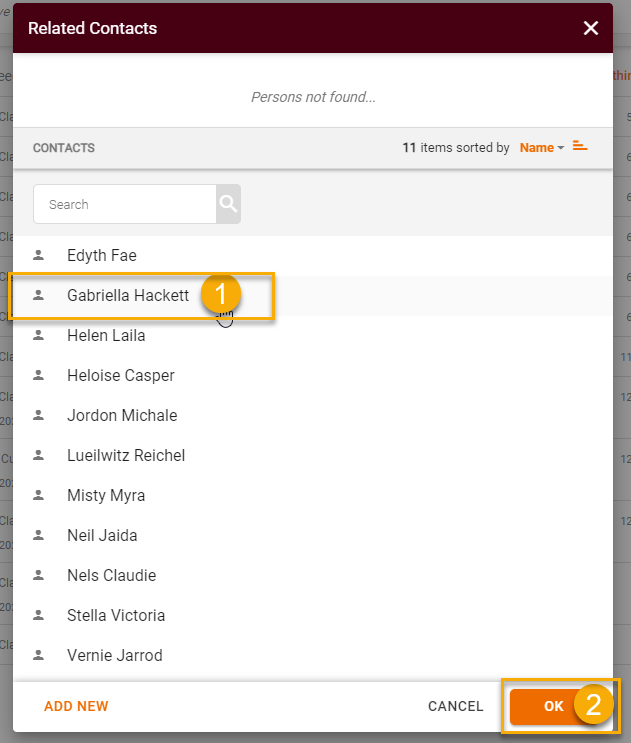 Related Contact and all information will be displayed: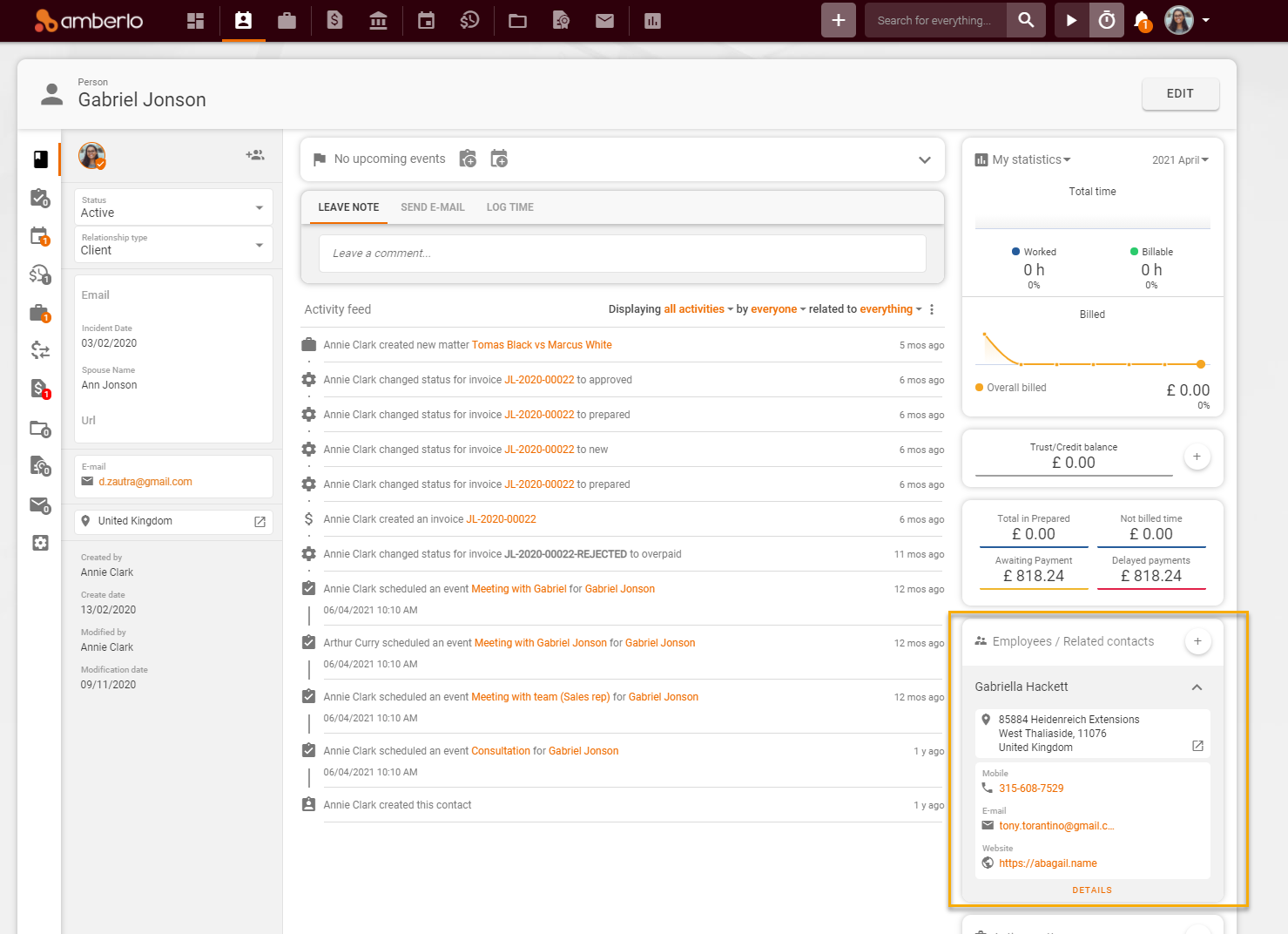 Now your newly added contact can be looked at in the Global search bar or you can view the relationship between persons in the client card's main information, allowing for easy conflict checking.
We hope this will help to start using it smoothly. If you have any questions or feedback, please feel free to contact us via support@amberlo.io. We are always happy to hear from you!