The Contacts that you add to Amberlo can be anyone: general or personal contacts, potential clients/leads, clients, companies, etc. The contacts module allows you to manage all your contacts.
How to access the Contacts module?
Simply click the Contacts icon in the top bar menu:

View of Contacts module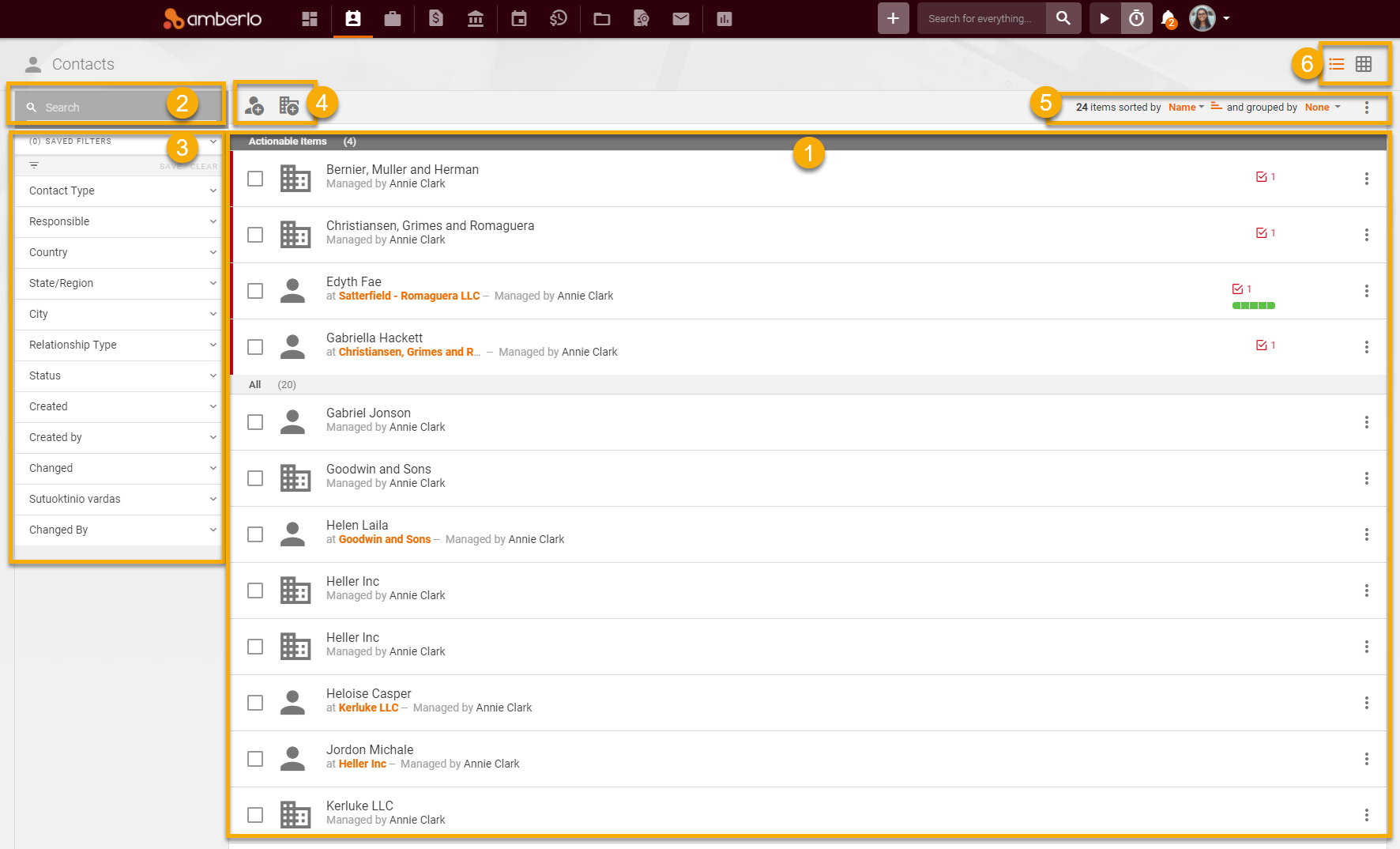 1. Contacts list - this is where you can see all Contacts list (Read more)
2. The search field helps you quickly find the Contact you want. Simply enter search criteria and the Contacts in the list will be filtered.
3. Filters list helps you quickly filter Contacts by selected criteria.
4. You can easily add a new Person or Company using Add Person and Add company buttons.
5. Sorting and grouping line helps you to sort and group Contacts by selected criteria, e.g. by date. You can also use Select all, Clear selection, and Export to Excel functions by clicking the three-dots button:

6. List or Table view buttons. Once you are on the Contacts List view, you can easy to switch to the Table view at any time and vice versa. For more information about Table view click here.
We hope this will help to start using it smoothly. If you have any questions or feedback, please feel free to contact us via support@amberlo.io. We are always happy to hear from you!