This functionality is available only for the Polish market.
How to connect e-Court?
1. Go to General Settings by clicking on your profile picture in the top right corner.
2. Click e-Court in the left-hand menu.
3. Enter your login and password to e-Court.
4. Choose Calendar settings.
5. Click the button Save.

How to use the Integrated e-Court function in Amberlo?
Once the e-Court is connected, you can click on it (1) to go into it: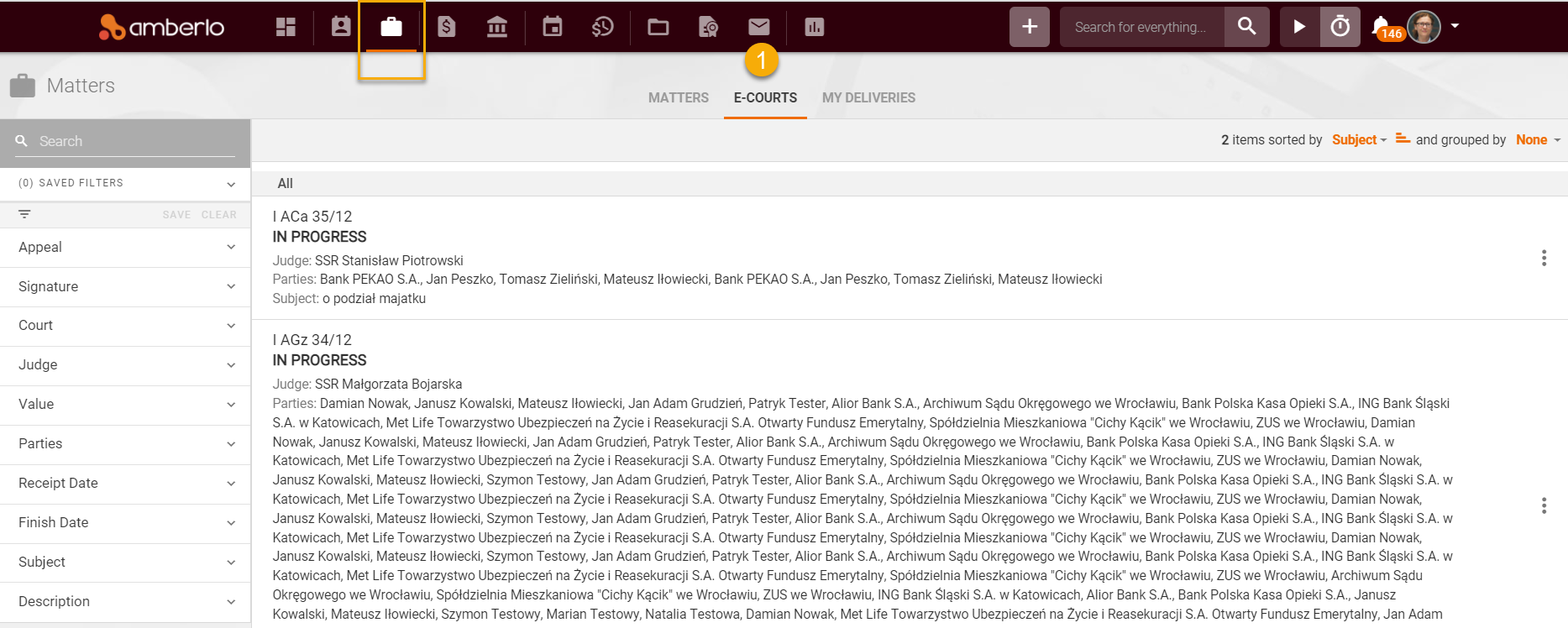 When you open a particular Matter you will see all data:
2. Details
3. Parties
4. Events
5. Proceedings.
6. Deliveries
7. Documents.
8. Relations.
9. E-Protocols.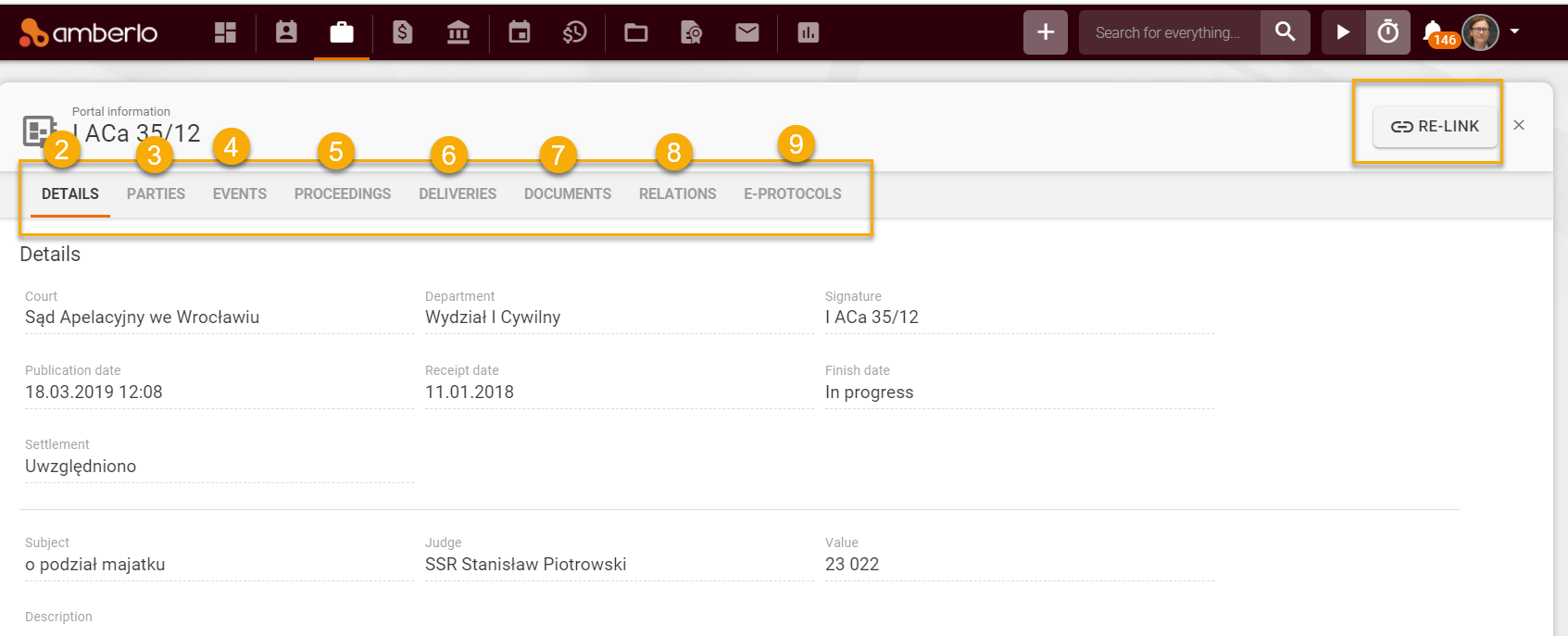 How to connect e-Court Matter with Amberlo Matter?
1. Click to RE-LINK
2. Select Matter from the list.
3. Selected Matter will be visible.
4. Click OK.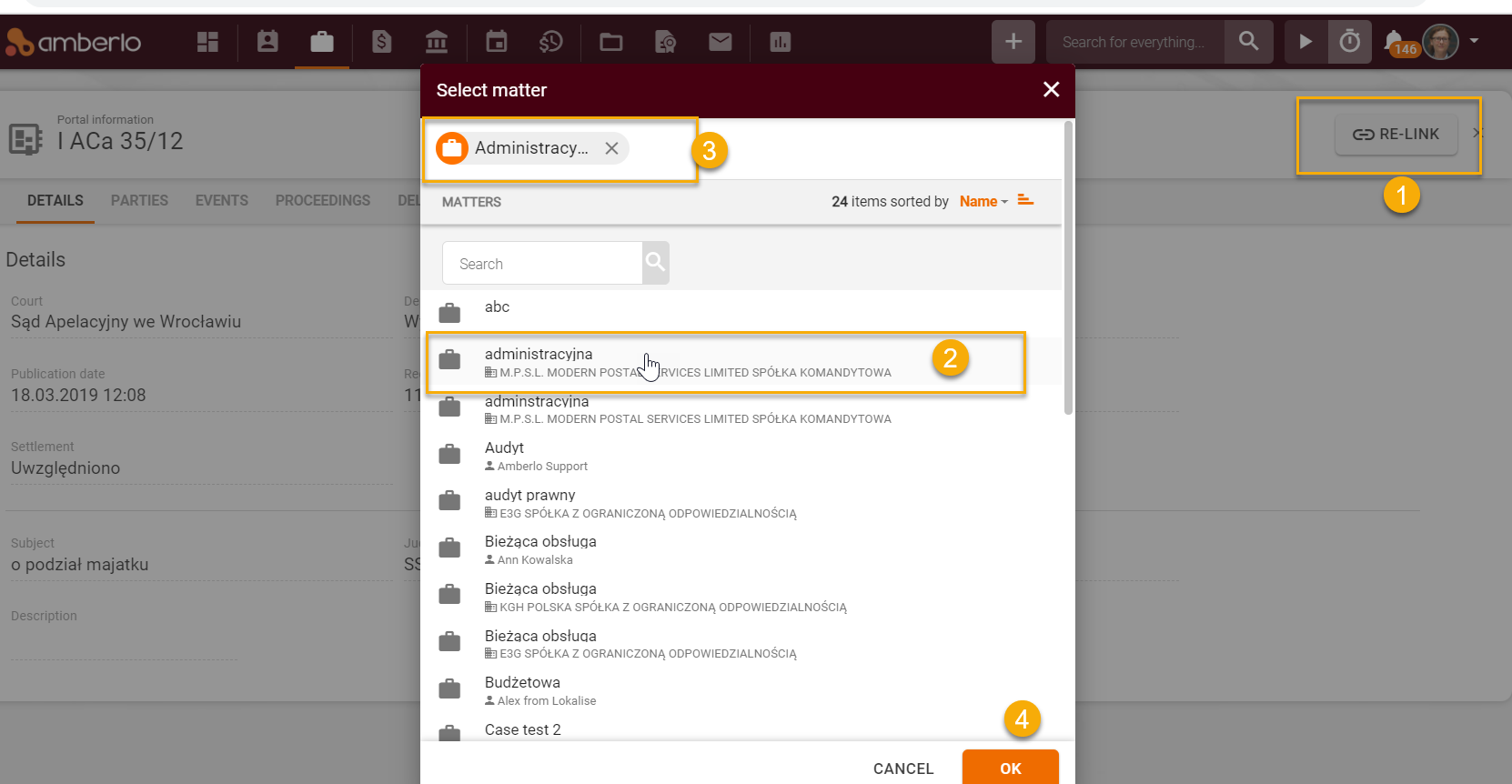 Once Matters are connected you can click a link and check this Matter in Amberlo.

If a particular Matter is connected you can see relations there:

We hope this will help you to start using it smoothly. If you have any questions or feedback, please feel free to contact us via support@amberlo.io. We are always happy to hear from you!