Go to the Amberlo Sign Up page https://app.amberlo.io/account/register
Simply click the selected button:
- Sign up with Google;
- Sign up with Facebook;
- Sign up with Microsoft;
- Sign up with LinkedIn.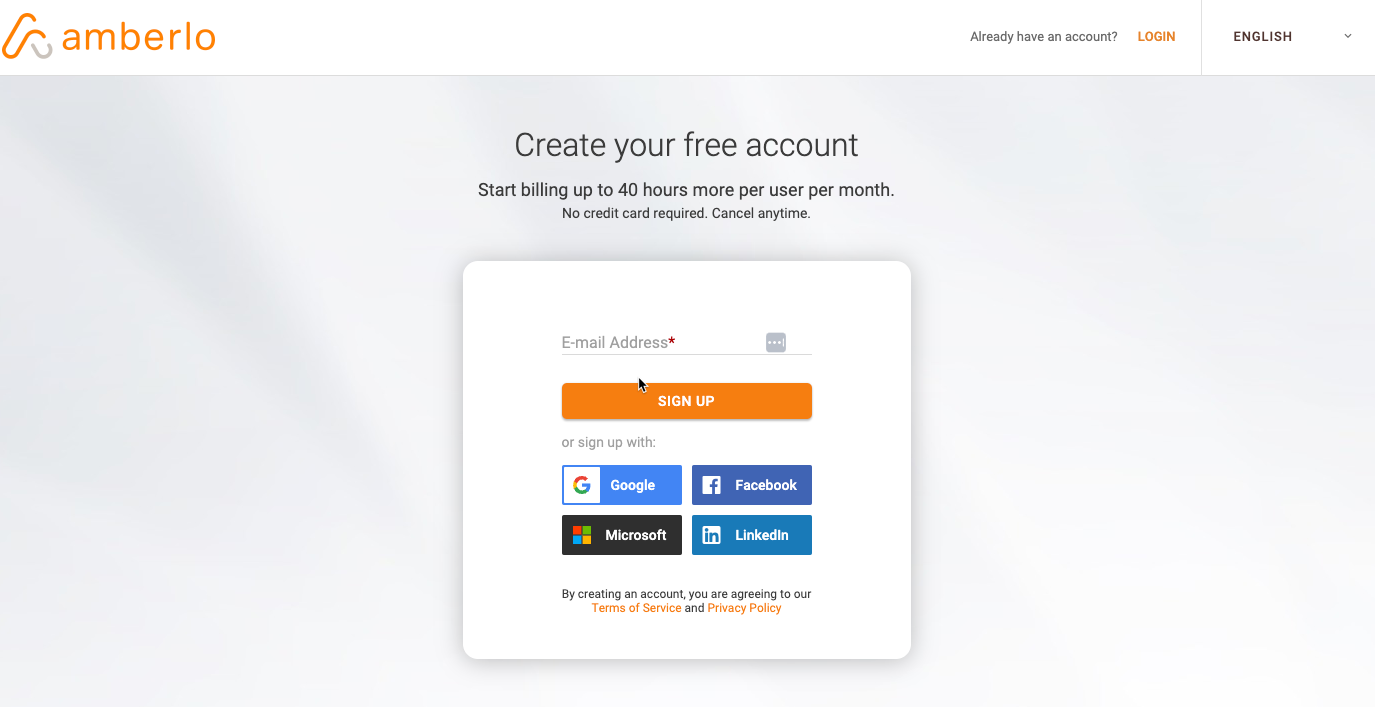 3. After following all the steps the system suggests, you will be signed up for Amberlo.
We hope this will help you to start using it smoothly. If you have any questions or feedback, please get in touch with us via support@amberlo.io. We are always happy to hear from you!