Batch billing / Batch emailing of bills
Batch billing is a function in which you can select all bills and send them with a single click of the mouse. If you have a routine billing cycle (i.e. monthly) where there may be a high volume of bills, batch billing is a great way to cut down on administrative time.
Navigate to the main Bills page
Use the checkboxes to select the Bills you would like to send
Click the Send button at the top of the Bills table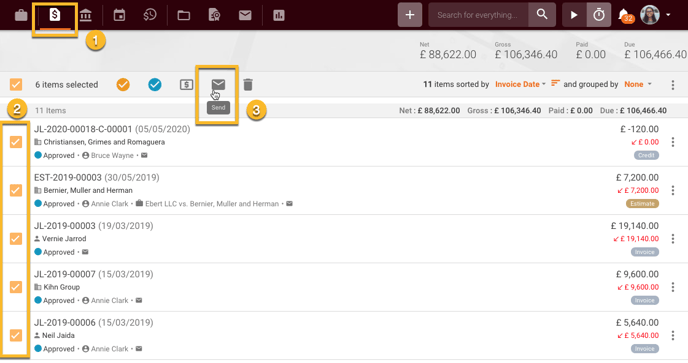 4. Select the applicable options in the Send invoices per email window (or leave them empty), and click the Send button: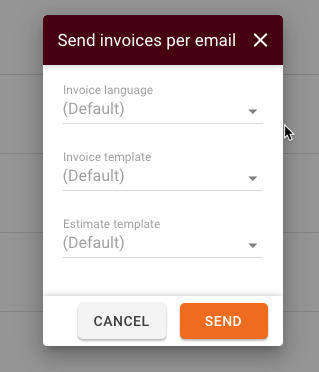 5. Confirm the number of emails to be sent: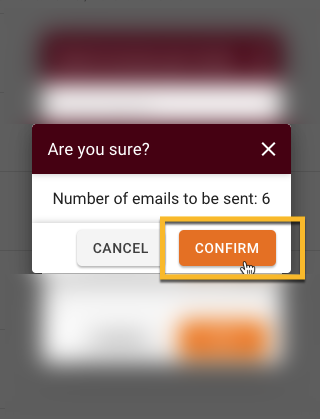 6. All your selected bills will be sent to the Contacts right from Amberlo. Once the bills are sent, you will get confirmation. Click Ok button.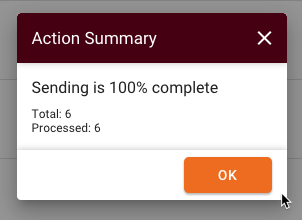 You can check the status of the email to see if it was sent for an invoice - an Email icon will appear next to each sent Invoice: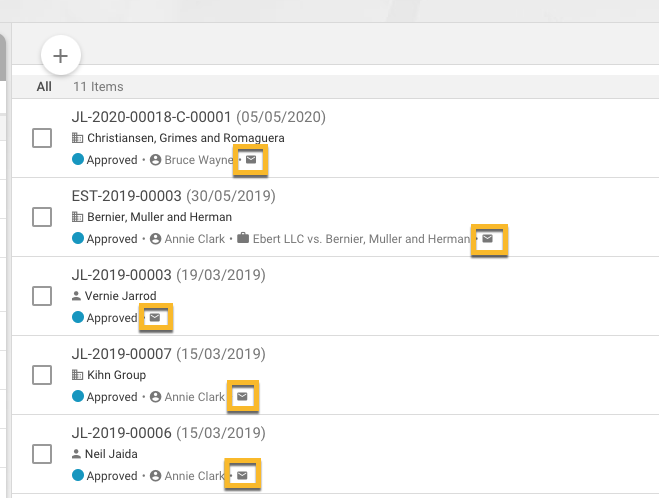 Note: Batch Billing is only available to our Premium and Elite subscribers.
We hope this will help you to start using it smoothly. If you have any questions or feedback, please feel free to contact us via support@amberlo.io. We are always happy to hear from you!