You are no more than one click away from any case, client, document, timesheets, invoices, etc. in the Amberlo. By using the Global Search bar in the upper-right hand side of your screen, you can easily move through your data and find what you're looking for.
The Global Search will instantly find you any data records that match the search keyword or phrase while you are typing. Clicking on the search result will open that data record.

Using Global Search Bar
Just type the desired search within the Global Search Bar in the upper right-hand side of your account and it will bring up an auto-match of search terms to choose from: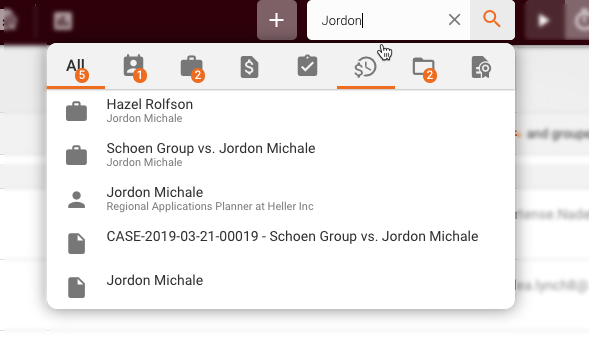 We hope this will help to start using it smoothly. If you have any questions or feedback, please feel free to contact us via support@amberlo.io. We are always happy to hear from you!