Amberlo gives you a number of options when it comes to User Management. You can deactivate or delete a user so he can no longer log in to Amberlo.
How to Deactivate or Delete a User?
Note: Only Amberlo Admin can deactivate or delete a user.
1. Go to the Amberlo Settings: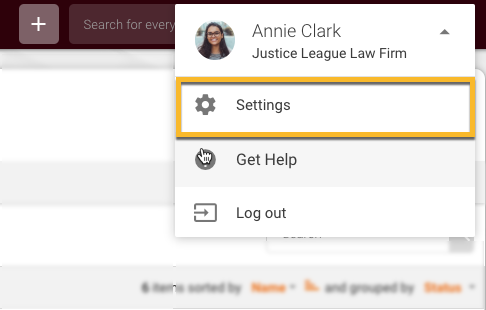 2. In the left-hand Settings menu click Manage Users: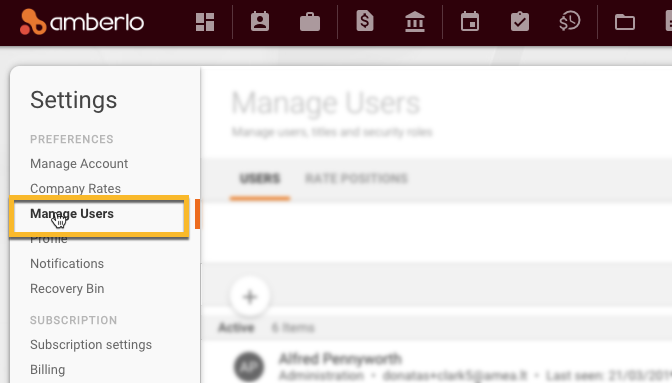 3. Choose the user you would like to edit and click the button Deactivate or Delete This User: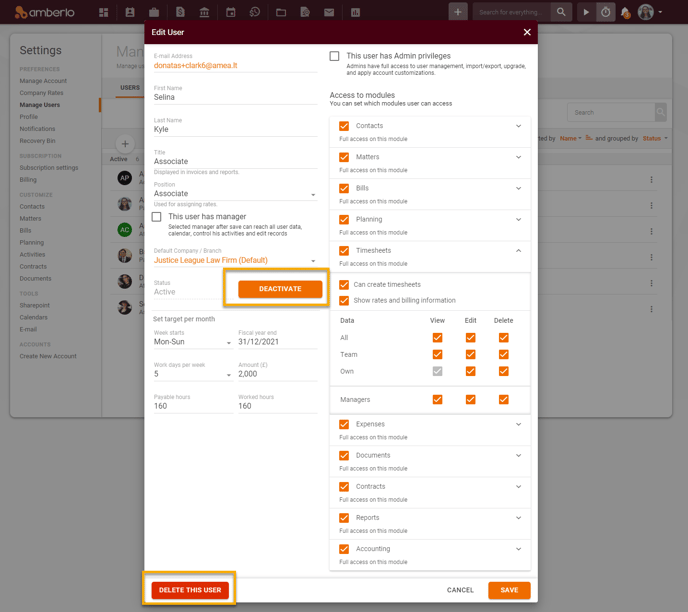 Tutorial video 'How to Deactivate a User in Amberlo?'
As a result, that person will no longer be able to log in to Amberlo (they will receive an email notification), neither on the web nor through the mobile apps. You won't be able to assign any data or tasks to that user, but their entire activity history will also be retained, as well as their ownership of deals, contacts, or leads. If necessary, you can then reassign those to relevant users.
Note: Following a deactivation, a user's API token will also be changed – this will disable any integrations they had enabled in Amberlo.
You can Activate a deactivated user at any time:
Go to the Users list, click the three-dots button

next to the selected deactivated user and click Activate: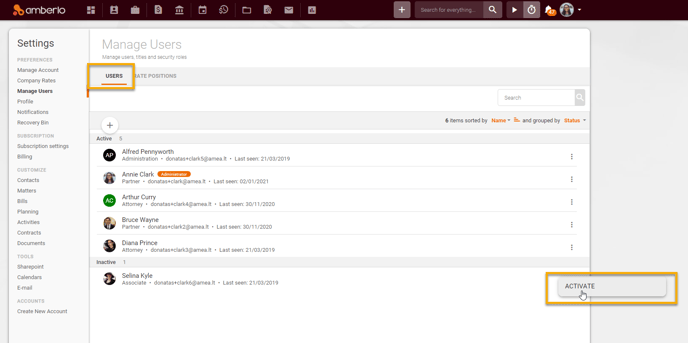 We hope this will help you to start using it smoothly. If you have any questions or feedback, please feel free to contact us via support@amberlo.io. We are always happy to hear from you!