This is where you can create Users Positions that you can later assign to users.
Note: Only Account Administrators can access Users Positions settings.
How to access the Users Rates Positions list?
1. Go to General Settings and click Manage Users in the left-hand menu.
2. Go to the tab RATE POSITIONS: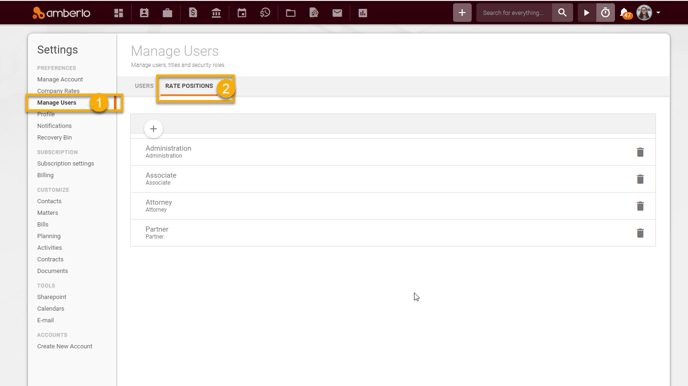 From Rates Positions list, you can:
1. How to Add a New Position?
Click the [+] button and the Position window will be opened.
Enter position Name.
Enter position Description.
Click the button Save: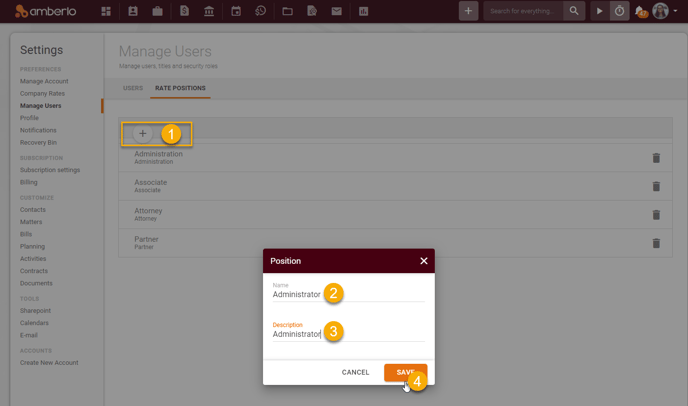 The new Position will be immediately displayed on the Rate Position list.
2. How to Edit existing Positions?
Click on the selected Position.
Do selected changes.
Click the button Save: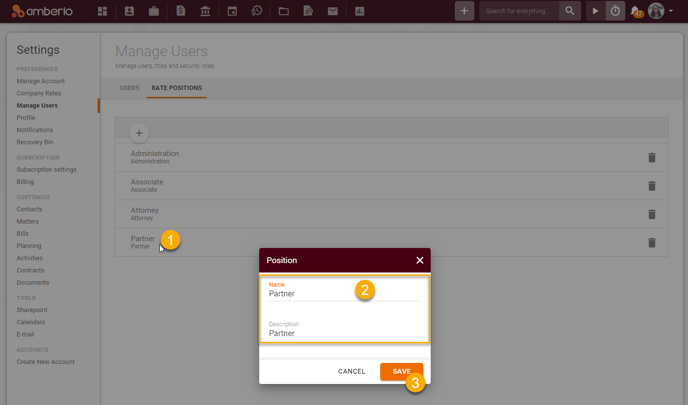 3. How to Remove Position?
Click the Remove button next to the selected Position.
Click Confirm button to confirm your decision: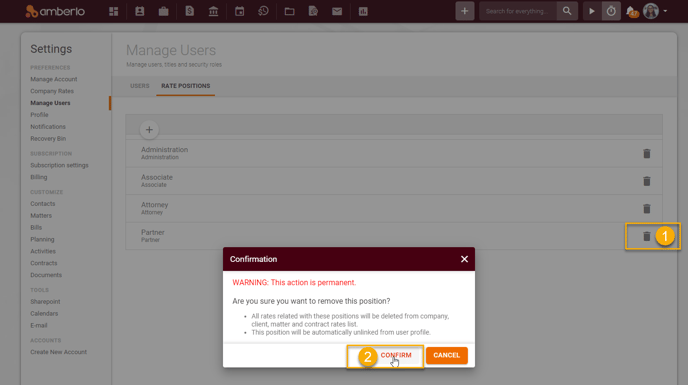 We hope this will help you to start using it smoothly. If you have any questions or feedback, please feel free to contact us via support@amberlo.io. We are always happy to hear from you!