This is where you can select your default Document Storage Source. Choose which documents you want to be shown by default in Amberlo. After you choose other than the "Amberlo" source, all currently created documents and folders will be transferred to your new storage. We don't save any file copies from your external source. If you want to disconnect your external source, Amberlo will forget all your files and folders.
You can choose to use:
Amberlo as the main document source.
SharePoint as main document source (Read more):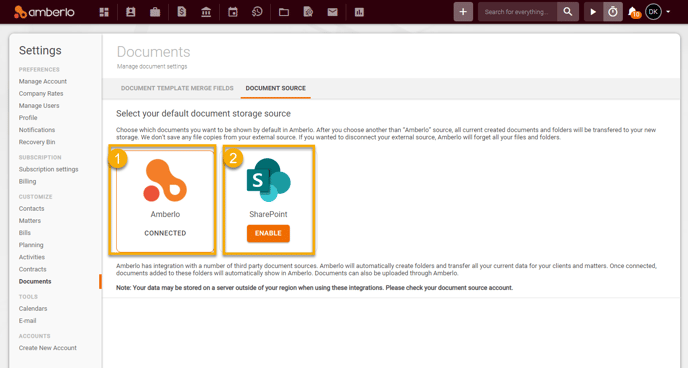 For more information about Documents Settings, click here.
We hope this will help you to start using it smoothly. If you have any questions or feedback, please feel free to contact us via
support@amberlo.io
. We are always happy to hear from you!