Did you mistakenly change the status of Task or Event to Closed? You can now change the status to Open. Simply open the closed Task or Event and click the button Reopen: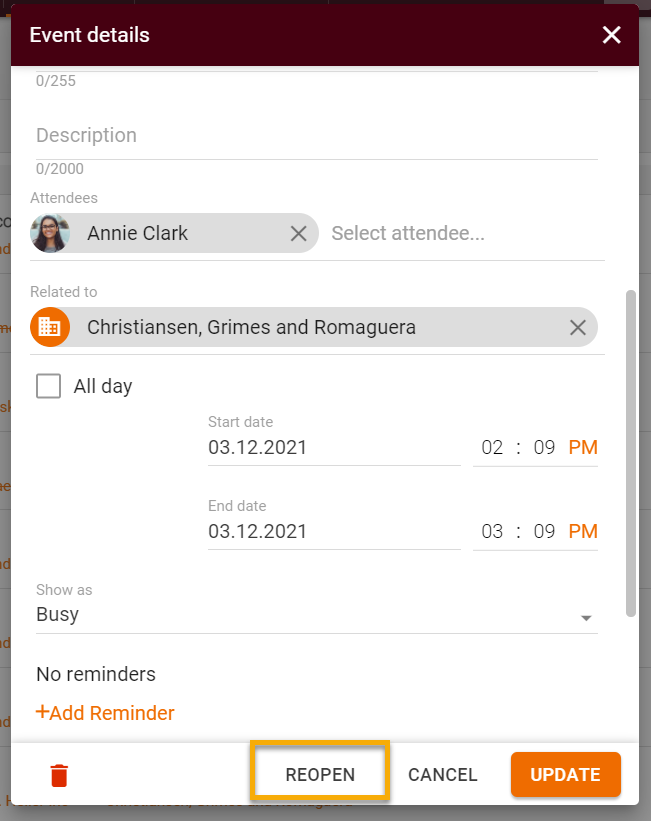 The task will get a status Open.
For more information on how to close tasks and events, click here.
We hope this will help you to start using it smoothly. If you have any questions or feedback, please feel free to contact us via support@amberlo.io. We are always happy to hear from you!