Y
es, you can manually enter the desired end time. The Amberlo Calendar has the ability to give Events the status "Completed". To use this feature, you need to turn it on in the Planning section in Amberlo Settings:
1. Go to Amberlo Settings: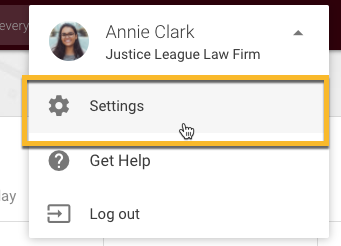 2. Select Planning in the left-hand menu (1), check the box "Events must be closed manually" (2) and click Save (3).

Note: only Amberlo administrators can turn this feature on.
How do I manually close my Calendar Events?
When the feature "Events must be closed manually" is activated, each Event in the Calendar will have an additional Close Event button: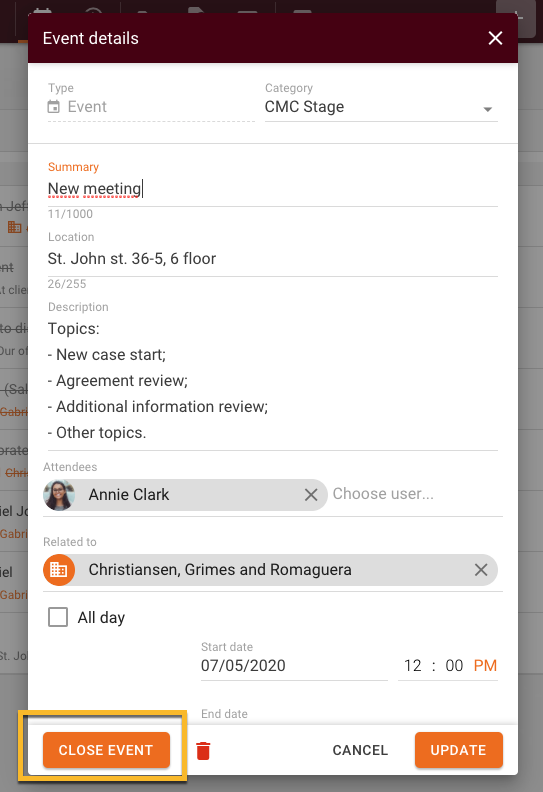 Once you click the Close Event button, Amberlo will open a new window where you can enter the information you need. If you want to log time, just mark the check-box 'Log time?' (1) and if you want to create a follow-up task, mark the check-box 'Create new activity' (2):
For information on how to create Calendar Events and Tasks, click here.
We hope this will help you to start using it smoothly. If you have any questions or feedback, please feel free to contact us via support@amberlo.io. We are always happy to hear from you!