Do you often have to create duplicate Matters? In Amberlo you can create an identical Matter with the click of a few buttons, saving you a lot of time without having to enter duplicate data:
Go to the Matters module.
Go to the List view.
Press the three-dots button next to the selected Matter.
Press the Button Duplicate:

Amberlo will create an identical Matter with the fields filled in, just add the next Matter number. All you have to do is make the changes you want and click the Save button: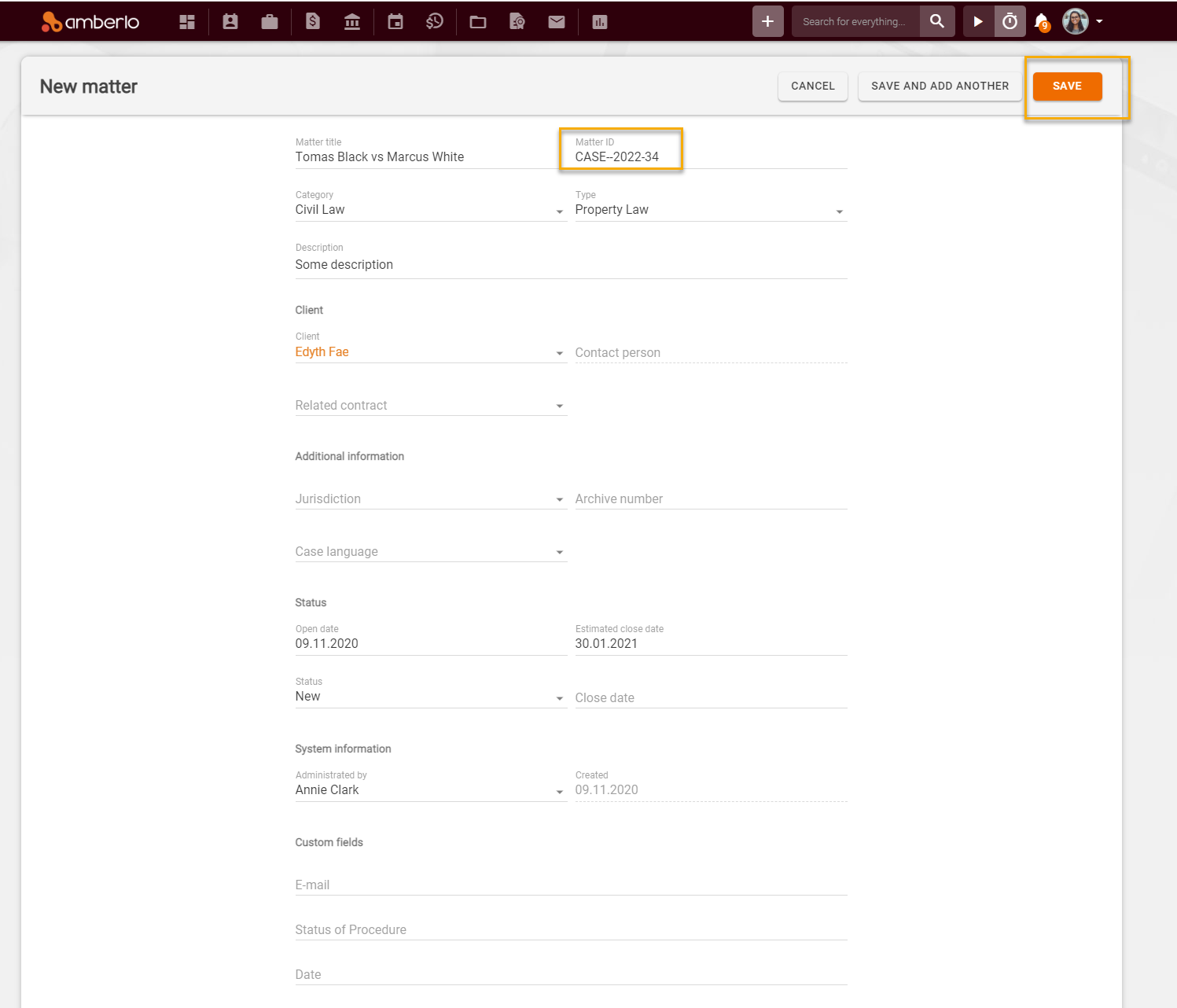 We hope this will help you to start using it smoothly. If you have any questions or feedback, please feel free to contact us via support@amberlo.io. We are always happy to hear from you!