Amberlo Calendar gives you a visual overview of who's doing what and when. Plan ahead without going into too much detail, assign tasks to your team and collaborate. This way you can be confident you've remembered everything. Drag and drop tasks or events on your shared calendar with ease and keep everyone in the loop.
We have merged two modules, Calendar and Scheduling, into one - 'Planning' to meet your team's unique business needs:

In the "Planning" module, you will see the Calendar, and if necessary, you can also see a list of Tasks and Events. All you have to do is choose one of two available view types - Calendar or To-do and Events list in the upper right corner of the window: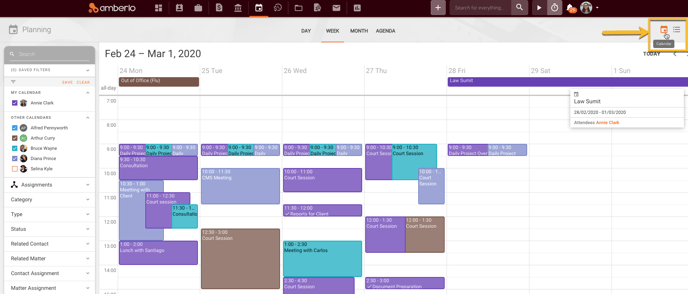 How do I View Other Users' Calendars?
To enable the overview of multiple user calendars, you just need to select which users' calendar you want to see in the "Other calendars" tab (1) and you'll have a visual overview of who's doing what and when: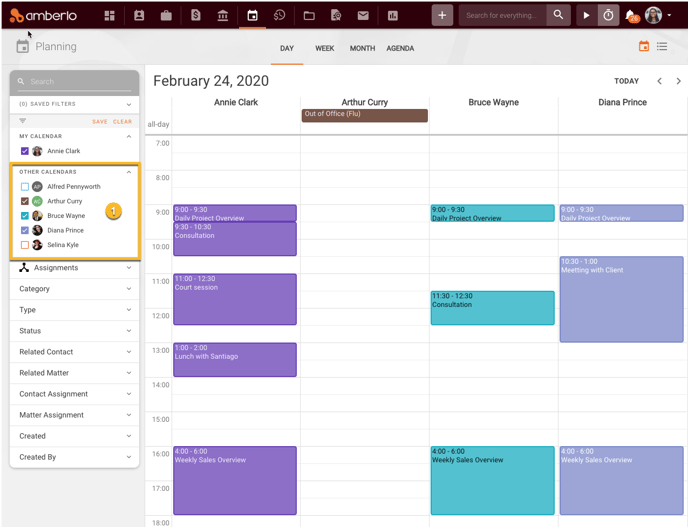 Can users see Events they don't have access to?
If one of Amberlo users doesn't have permission to see other user's calendars, he or she would be able to see an appointment with a "Busy" status and they would not see the corresponding details.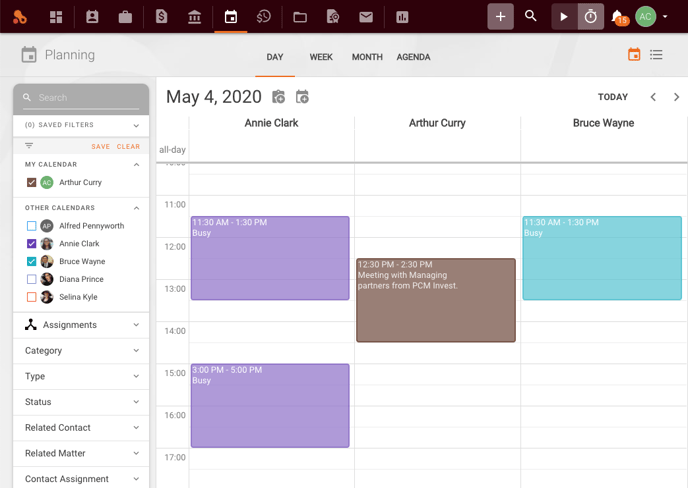 If you want your calendar entries to be visible to other users as "Busy", then select "Busy" when creating a new calendar event: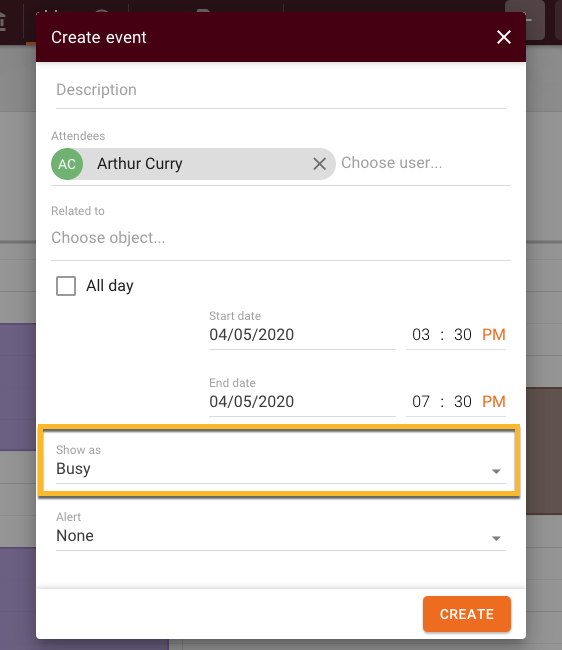 Calendar Views
Your events in the Amberlo Calendar can be seen in a few different views: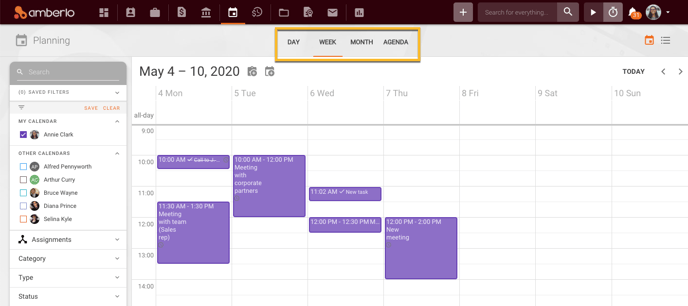 Day
Selecting this view displays only events for today.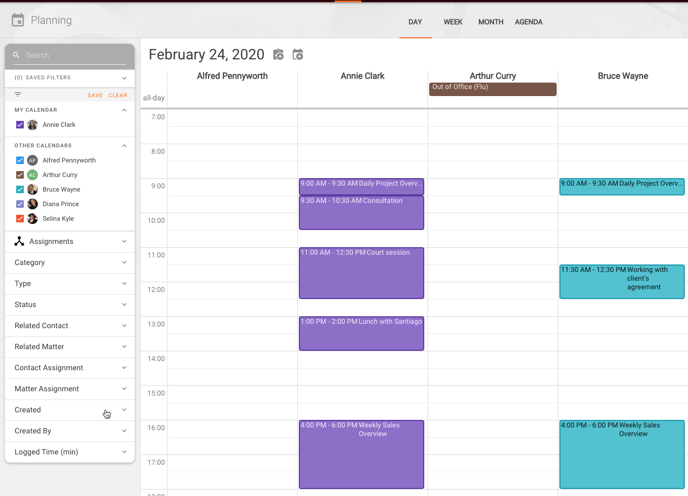 Week
Selecting the Week view displays only events for a week.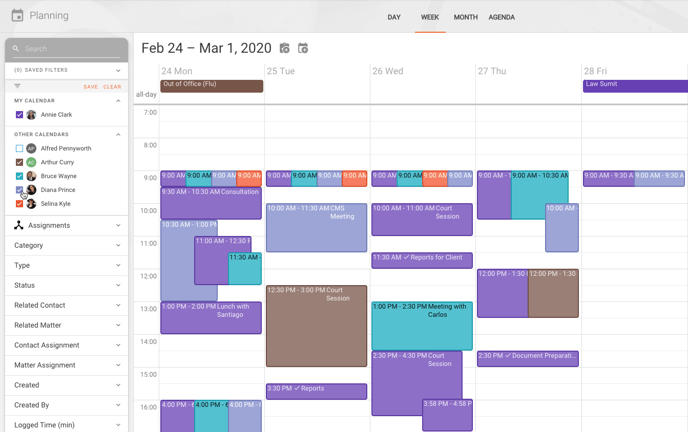 Month
View your events in a full Calendar view that displays from the beginning of the month to the end of the month.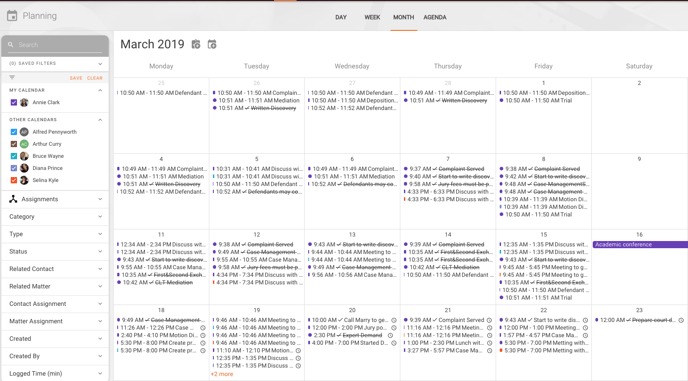 Agenda
In the Agenda view, you will see 5 days of events listed for each Calendar selected to display.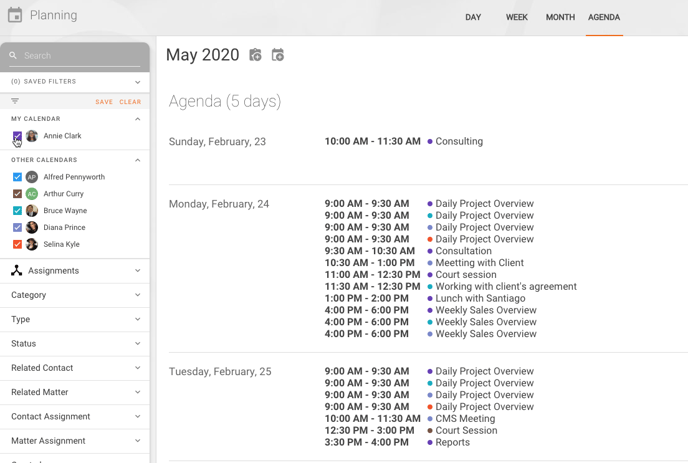 We hope this will help you to start using it smoothly. If you have any questions or feedback, please feel free to contact us via support@amberlo.io. We are always happy to hear from you!