The Recent items list shows you your most recently opened items, so you always have quick access to them. It will only show you recent items you have visited, not items other members of the Account have visited.
How to access the Recent items list?
Go to the Dashboard. The Recent items list will be displayed on the right: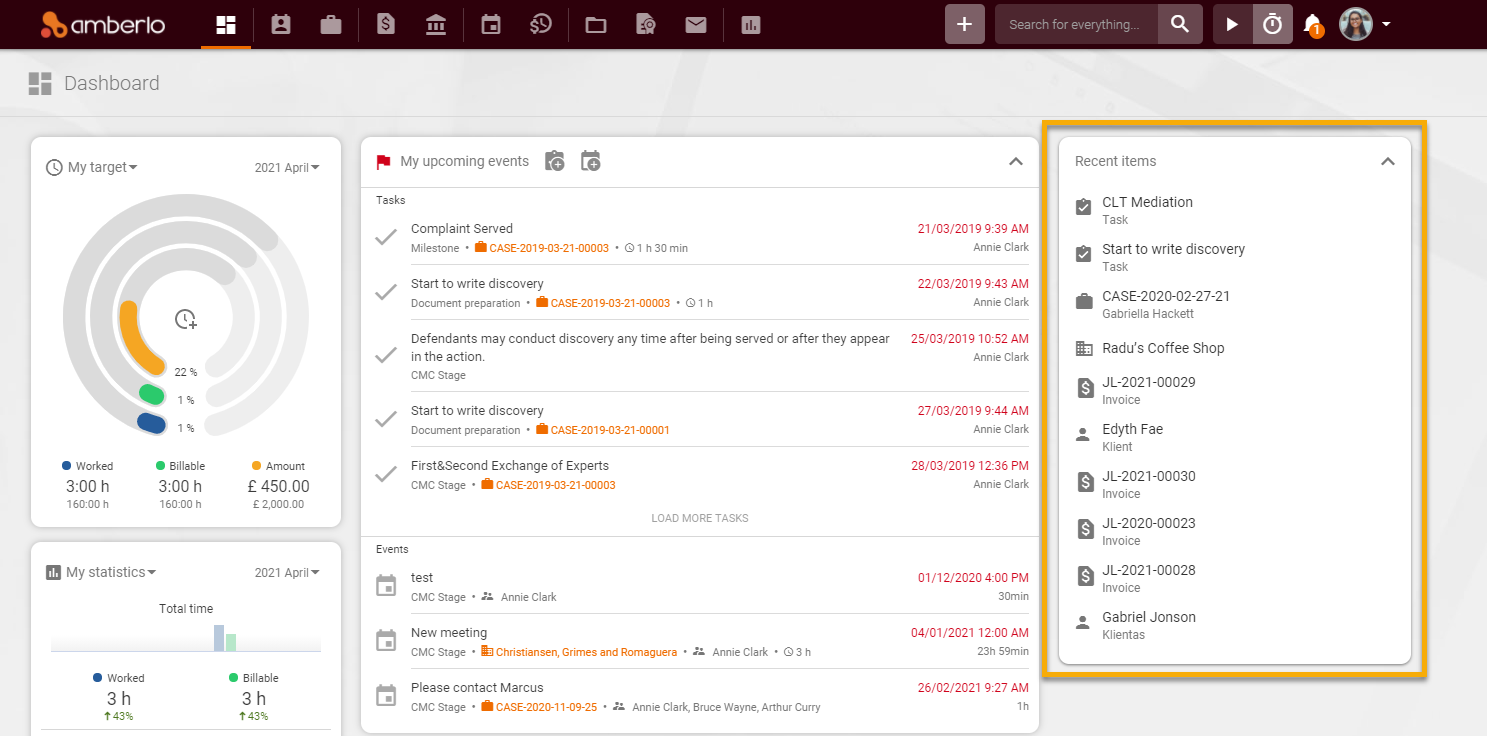 In the Recent items list, you can:
Collapse or Expand Recent items list.
Open selected recent item. Simply click on the selected item: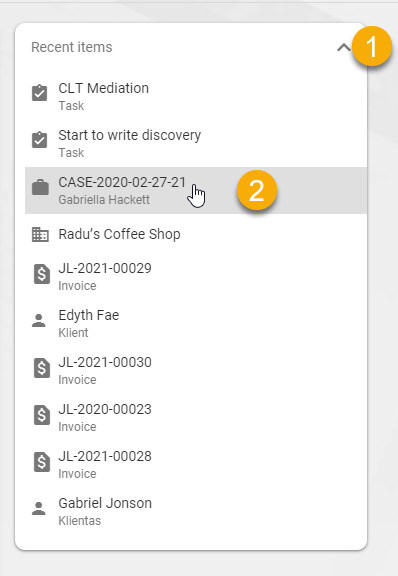 We hope this will help you to start using it smoothly. If you have any questions or feedback, please feel free to contact us via support@amberlo.io. We are always happy to hear from you!