Signing up for Ambelro will take just a few minutes.
How to access Amberlo Sign Up page?
1. Simply click this link: https://app.amberlo.io/account/register
2. Or go to https://www.amberlo.io/ and click the button Start your free trial: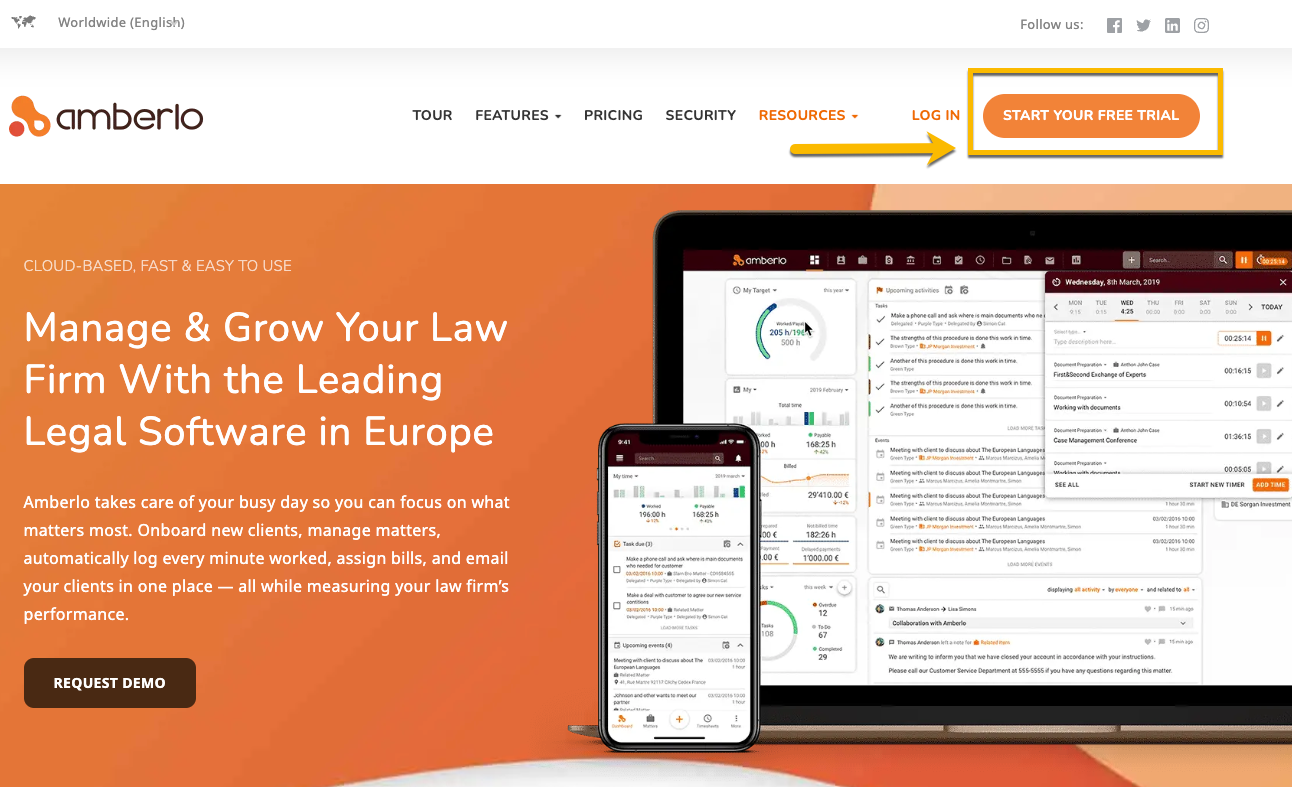 On the Sign-Up page, you can:
Change the language - Amberlo supports English, Lithuanian, Finnish, French, Russian, Portuguese, Polish, Estonian, and Spanish languages.
Sign up using your Email (Read more)
Sign up using Social networks buttons - Google, Facebook, Microsoft, LinkedIn (Read more):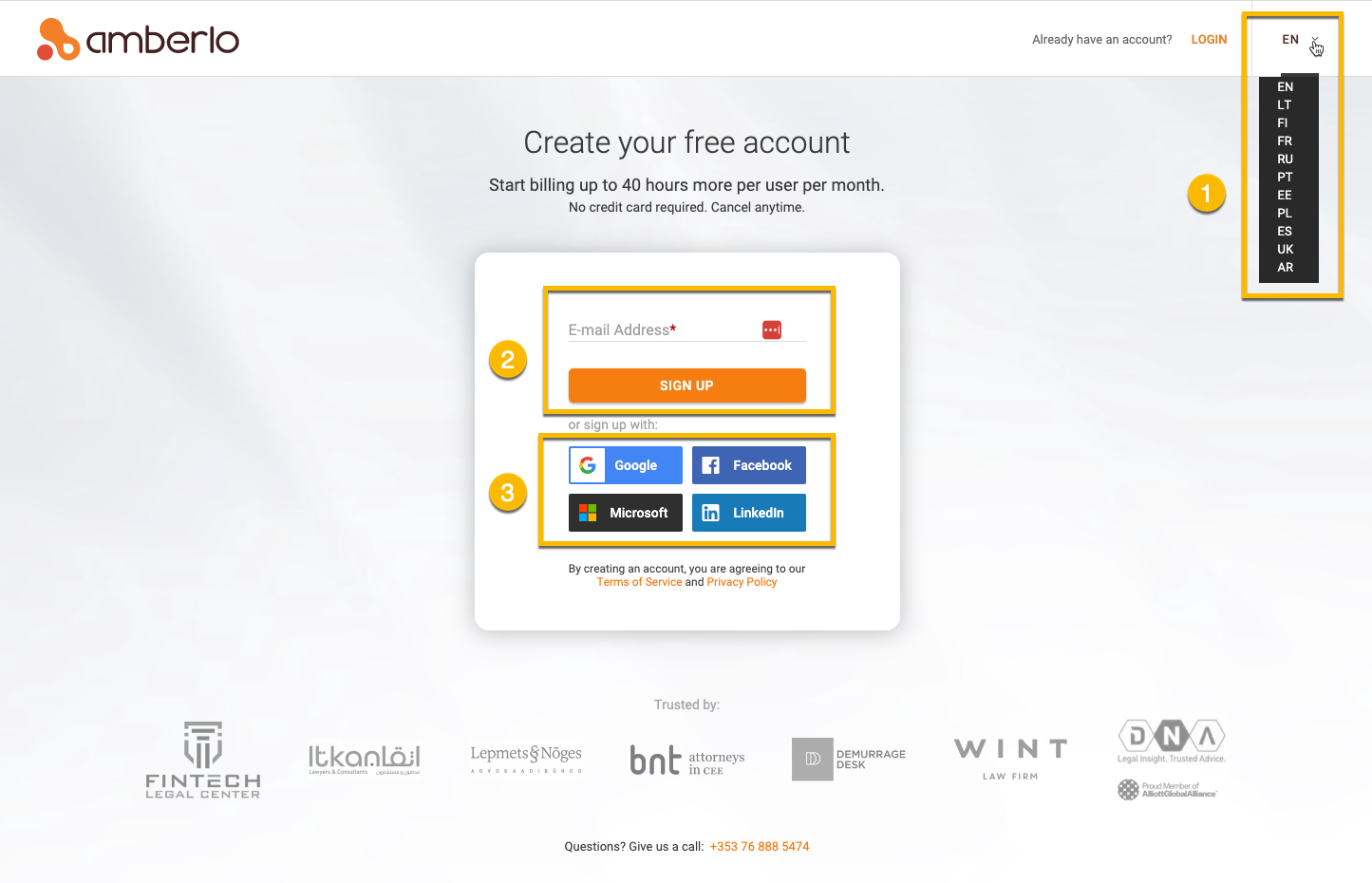 After you are signed up, you get a free 7-Day Trial of Amberlo.
We hope this will help you to start using it smoothly. If you have any questions or feedback, please get in touch with us via support@amberlo.io. We are always happy to hear from you!