It's the easiest and most accurate way to capture the time you work. You can start a timer from any screen and capture your work in real-time, ensuring it's logged accurately for easy billing. If paused, quickly resume your timer for a specific case or task. Bill all your time as-is or fine-tune it as well.
How To Find a Timer?
You can find it in several different places:
1. In the header at the top of the Amberlo.
You can start a timer by clicking the play button on the timer.
An active timer will display a pause button instead of a play button.
You will see all of the time entries that you have entered today. You can re-start timers, edit entries, or create new time entries.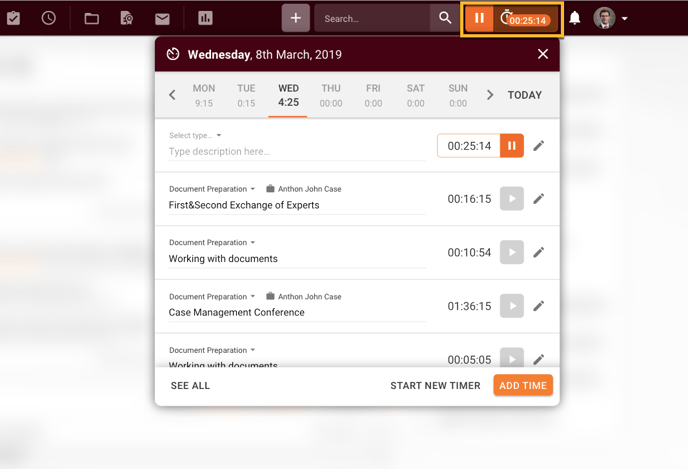 2. In the Activities Page (1) by manually creating Timesheet (2):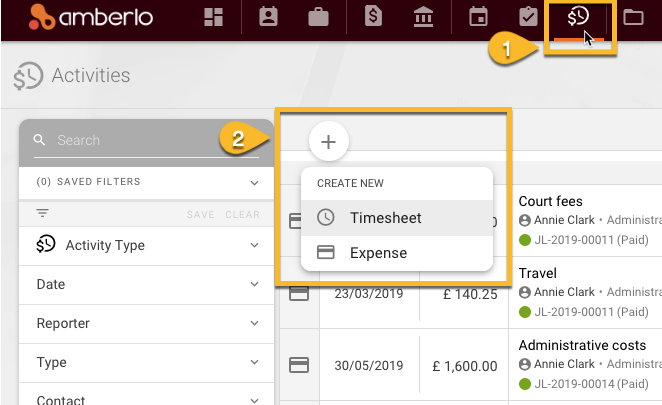 Press the
Choose 'Timesheet'
By clicking Timesheet it opens the Log time lightbox. Here you can fill in the details of your new Time Entry. You can enter time manually or press the play button in the Time box to start a timer. If you want to proceed with your work, just press the button Save and stop it when you have finished your work.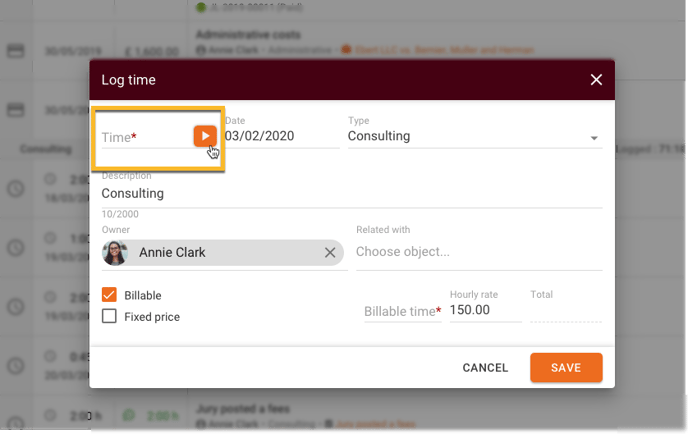 By pressing Save the timer will be active and you can see it in the list of timesheets or on the Amberlo header, just click on the clock icon beside the timer: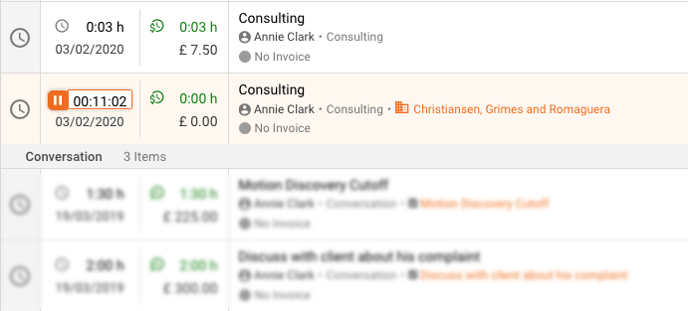 We hope this will help you to start using it smoothly. If you have any questions or feedback, please feel free to contact us via support@amberlo.io. We are always happy to hear from you!