This feature will allow the users to fill out the company card using the data from the GUS registry.
How to use the GUS registry?
1. Go to Contacts list, then click option: New Person (2) or New Company (3):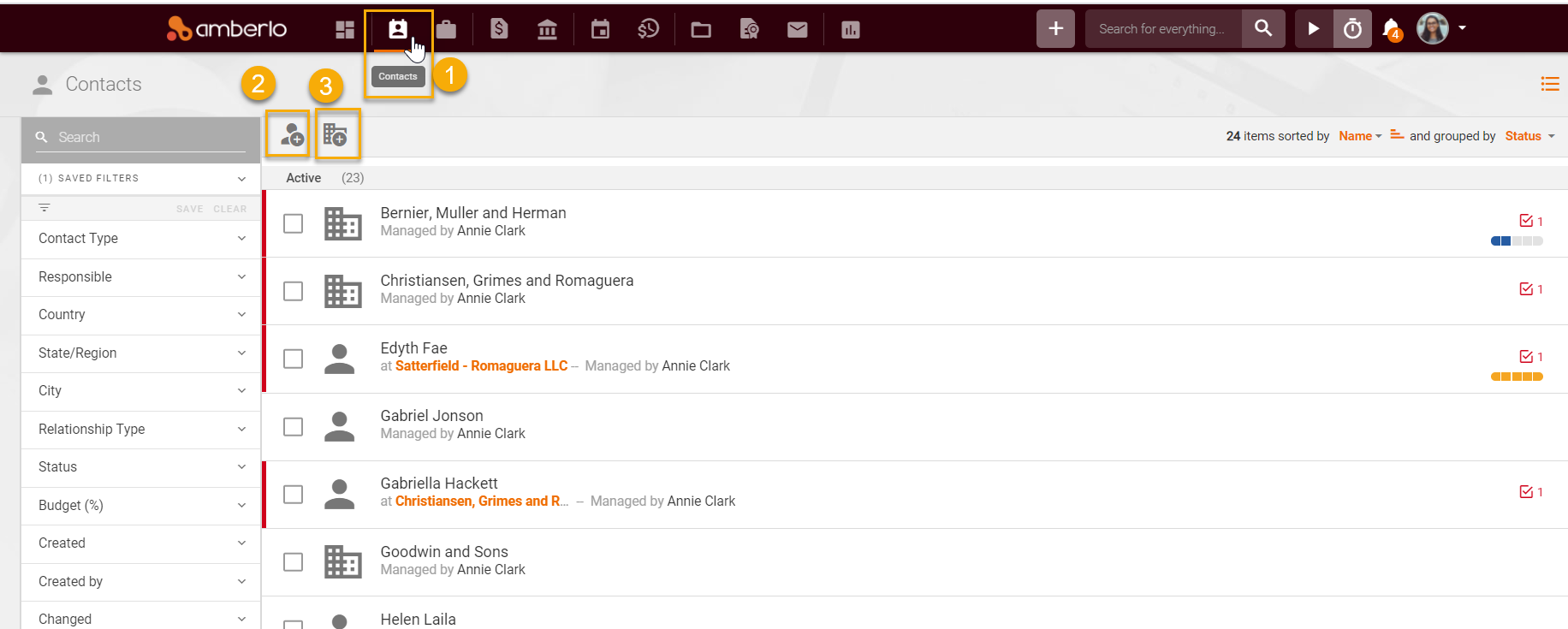 The system will navigate to a New Company or a New Person card. Click the button AUTOFILL DETAILS FROM GUS REGISTER (FASTER OPTION):
Get business information from the GUS database window will open. Enter relevant data (NIP, Regon, or KRS) and click the button Search:

The system will add a new client. Fields Name (1), address (2), and billing information (3) will be added automatically. You need to add a Communication part: website, email, and phone. To save changes - click the button SAVE: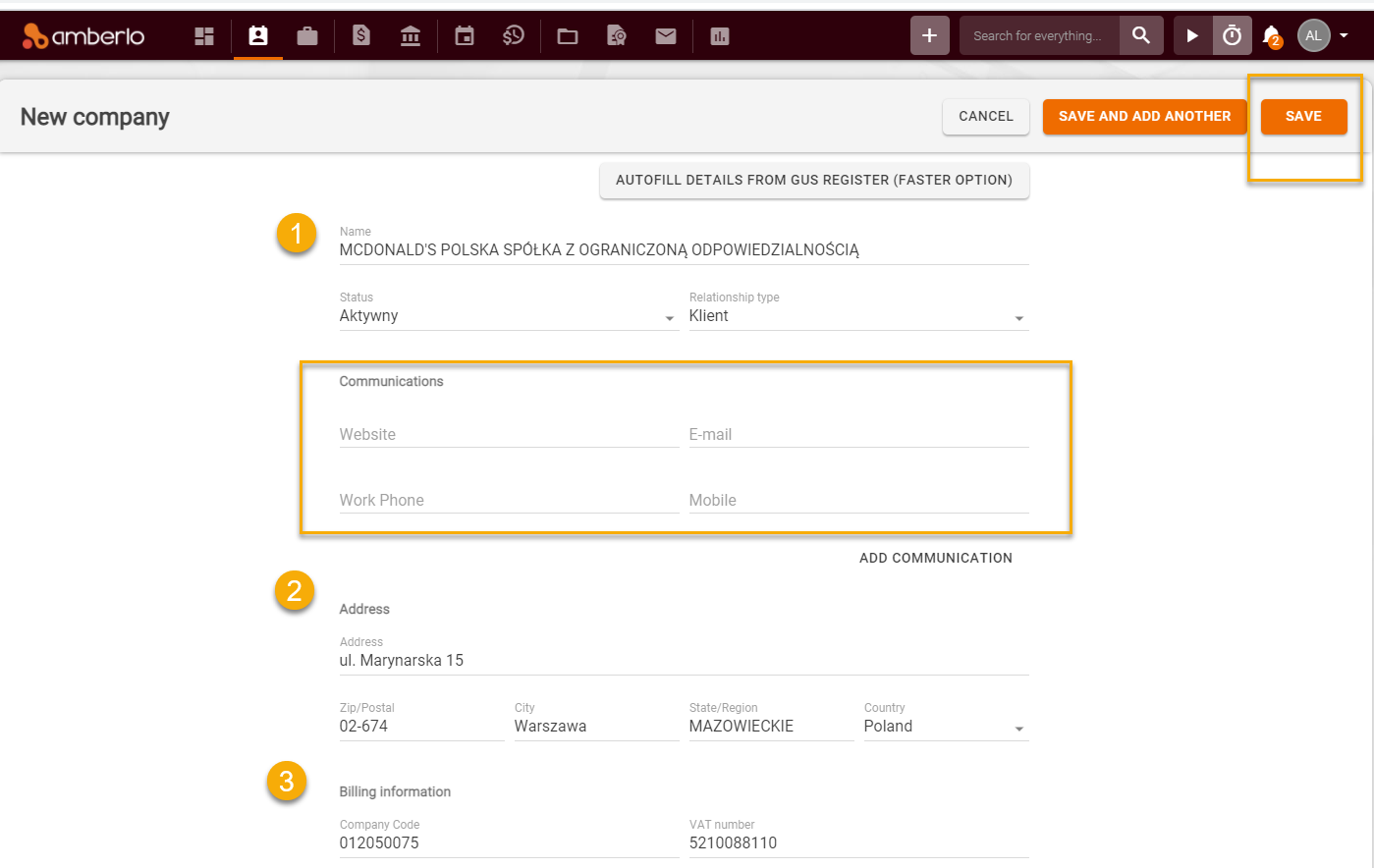 Note: Integrated GUS registry feature is available only for the Polish market.
We hope this will help you to start using it smoothly. If you have any questions or feedback, please feel free to contact us via support@amberlo.io. We are always happy to hear from you!