In Amberlo, you can choose one of the following Bill Template languages: Lithuanian, English, Russian, Latvian, Estonian, Finnish, German, Polish, Spanish, Italian, French, Ukrainian, Norwegian, Bulgarian, Danish, Dutch, Portuguese, Serbian, Arabic, Croatian. Simply open the selected Bill and select the language from the "Bill language" list: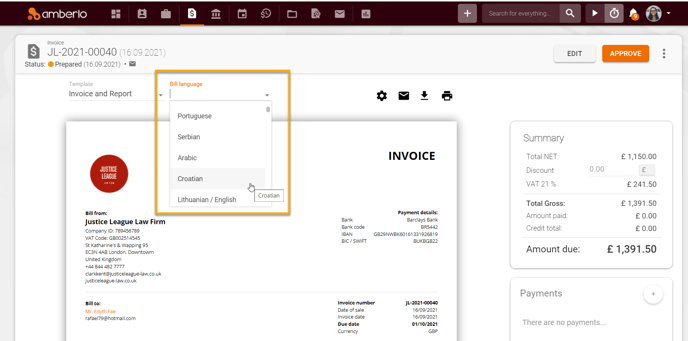 Bill will be immediately translated into the selected language: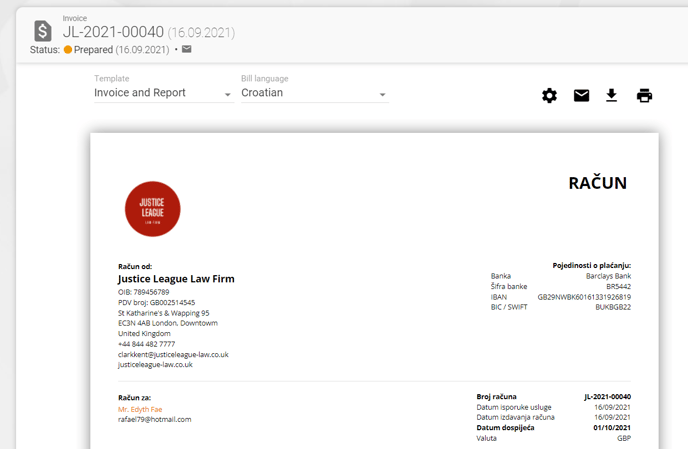 We hope this will help you to start using it smoothly. If you have any questions or feedback, please feel free to contact us via support@amberlo.io. We are always happy to hear from you!