In Amberlo you can see all the task (or event) information on the Calendar without opening the Task (or Event). Just hover your mouse over the selected Task (or Event) and you will see all the basic information in the tooltip: Title, Related Matter name, Related Contact name, Task Owner, Logged time: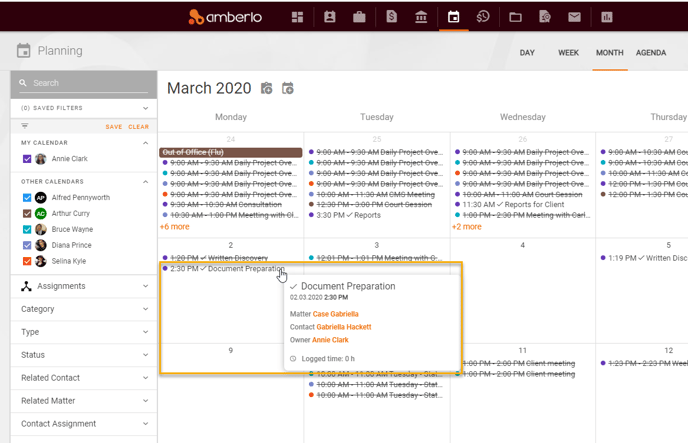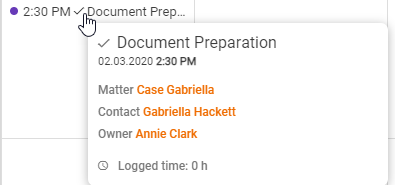 For more information on how to use Amberlo Calendar, click here.
We hope this will help you to start using it smoothly. If you have any questions or feedback, please feel free to contact us via support@amberlo.io. We are always happy to hear from you!