You can quickly and conveniently add new Custom Item (dropdown and multi-select) values ​​to Amberlo directly from the Contact, Matter, or Contracts card or edit window: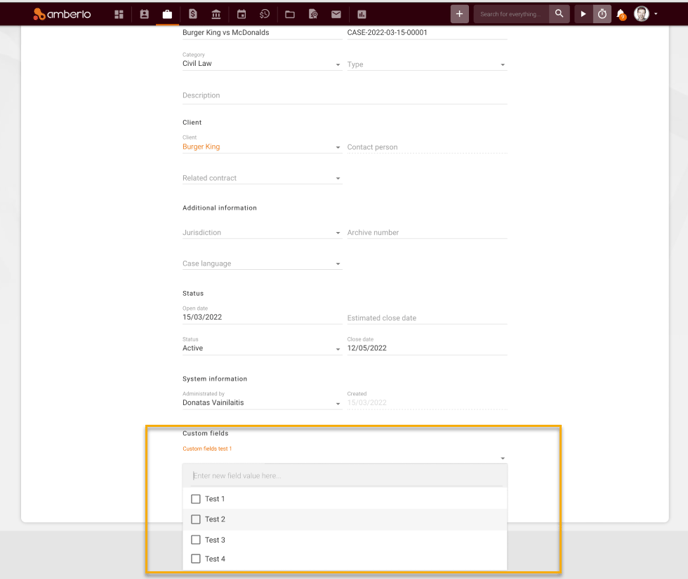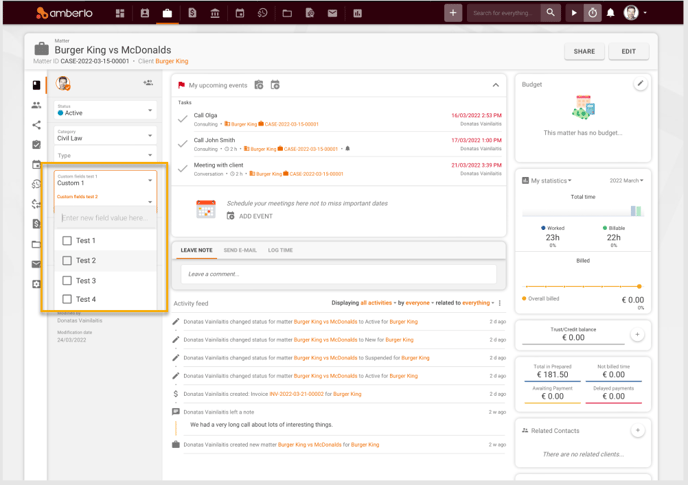 Simply enter the new value into the field "Enter new field value here..." (1) and click the + button (2):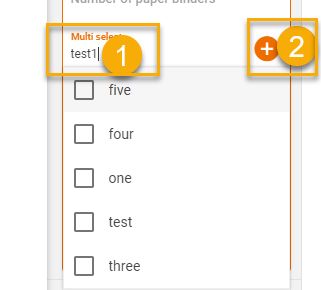 Amberlo will save and set the new value: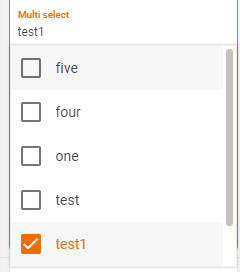 For more information on how to create Custom Fields click here.
We hope this will help to start using it smoothly. If you have any questions or feedback, please feel free to contact us via support@amberlo.io. We are always happy to hear from you!