We have improved the system to meet the needs of our customers. You can now create Document Registers without adding attachments. Simply select the Sender (1) and click the button Save (2):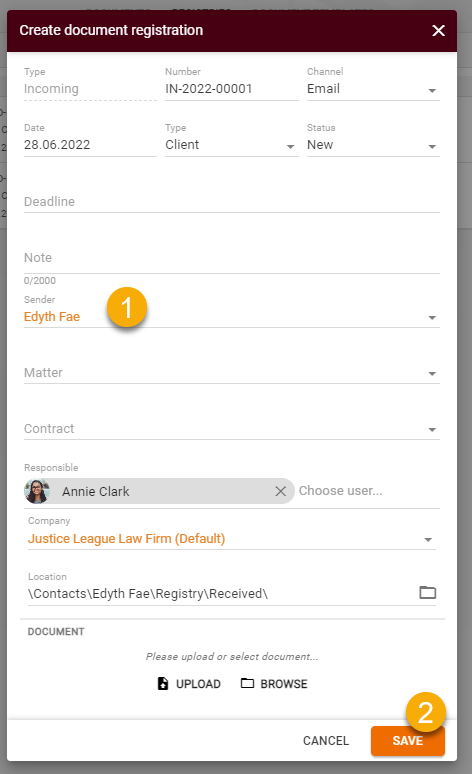 Amberlo will save the Registry without the attachment: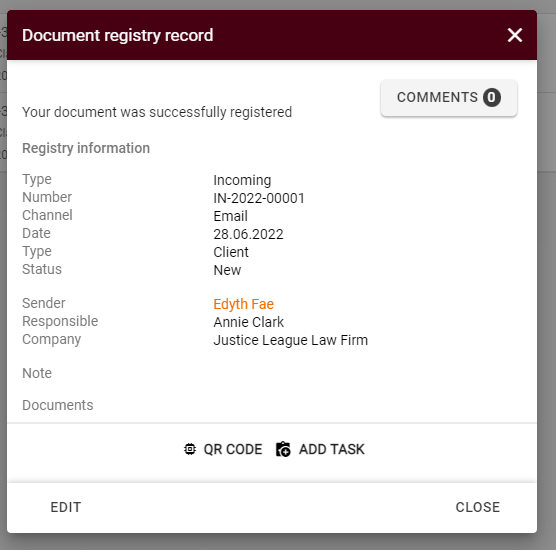 For more information on how to use the Correspondence module and Create Registries, click here.
We hope this will help you to start using it smoothly. If you have any questions or feedback, please feel free to contact us via support@amberlo.io. We are always happy to hear from you!